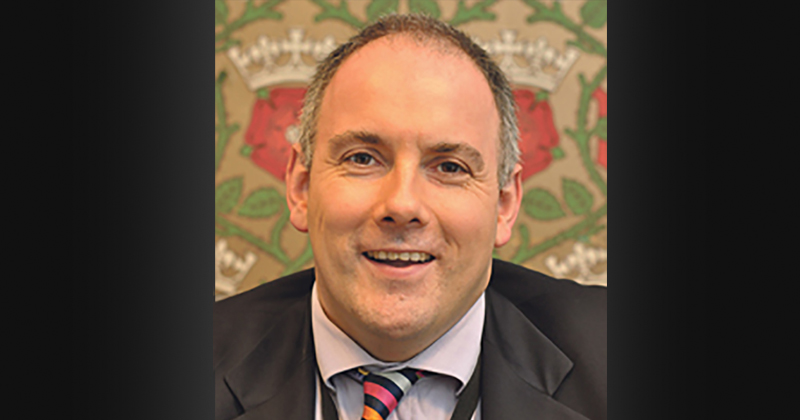 Harlow MP Robert Halfon has been handed ministerial responsibilities for apprentices and skills.
FE Week broke the news that Mr Halfon had been appointed minister of state at the Department for Education (DfE) on Sunday.
But when asked if the role would involve the FE and skills responsibilities previously held by Nick Boles, the department would only say at the time that ministerial briefs would be confirmed in "due course".
However, Mr Halfon tweeted this afternoon (July 19): "Delighted to have been given brief of minister of state for apprentices & skills by SoS."
Delighted to have been given brief of Minister of State for Apprentices & Skills by SoS @JustineGreening at @educationgovuk

— Robert Halfon (@halfon4harlowMP) July 19, 2016
Mr Boles, who supported former education secretary Michael Gove in the Conservative leadership race, quit as skill minister ahead of the reshuffle.
When questioned by FE Week over whether Mr Halfon's will differ in any way from his predecessor's, a spokesperson said: "We haven't got details yet, so can't confirm exactly what his responsibilities will be at this time."
FE Week interviewed Mr Halfon, who has been an MP since his election in 2010, for a profile in 2011 owing to his interest in apprenticeships, which you can read here.
He moves from being minister without portfolio (attending cabinet) to an expanded Department for Education which includes FE and HE, with Justine Greening as Secretary of State at the helm.
His appointment comes in the middle of a wide and deep FE reform programme, including introduction of the apprenticeship levy, college area reviews, devolution of the Adult Education Budget  and most recently the launch of a Post-16 Skills Plan.
Mr Halfon is particularly familiar to the apprenticeship programme having set up a new parliamentary scheme with the charity New Deal of The Mind Known and in 2013 he was presented with a Politician of the Year award from Avanta, a large employment and training provider, for his work promoting the apprenticeship scheme.
Halfon was born with Spastic Diplegia, a form of Cerebal Palsy, which affects the lower extremities – usually the legs, hips and pelvis.
His Wikipidia entry says he "was educated at Highgate School, an independent school in London. He attended the University of Exeter, where he read for a Bachelor of Arts degree in politics before a Master of Arts in Russian and East European politics."
In his 2011 interview with FE Week he said he was a big fan of university technical colleges and would like his next campaign to focus on basic literacy.
At the time he said: "If you look at the statistics of young delinquents and criminals and so on…most of them have dyslexia or reading problems. I think it's criminal when people leave school unable to read. Whoever's responsible for that should be shot really."
During his time in parliament, Mr Halfon has been known for his support of apprenticeships.
On his website, Mr Halfon said: "Apprenticeships can give young people this opportunity to learn a valuable skill while earning at the same time, and as an MP I have led from the front in championing apprenticeships.
"I was the first MP to employ a full time apprentice in my Westminster office [in 2010] and I helped to secure £10m of government funding to build a new state of the art UTC in Harlow."
Mr Halfon's other campaigns include Petrol Promise, which called on the government to lower fuel duty and cut petrol and diesel costs.
This led to George Osborne scrapping or delaying every planned fuel duty increase since the government came to power, leading to former prime minister David Cameron calling Mr Halfon the "most expensive MP in parliament".