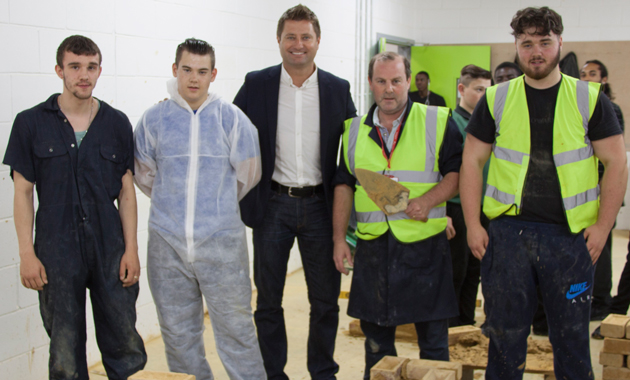 Restoration man George Clarke was on hand to officially open Carshalton College's new Technology, Engineering and Construction (TEC) centre.
The architect, writer, and presenter of the popular television shows 'George Clarke's Amazing Spaces' and 'Restoration Man' addressed students, staff and local businesses about vocational learning, and how "education is everything", at the opening.
Mr Clarke then met students from the college's various construction courses and went on tours of the workshops before visiting an employer trade fair.
He said: "I was very proud to give a talk and open the new TEC centre at Carshalton College.
"This striking modern building provides state-of-the-art workshops to deliver the bricklaying, carpentry, electrical, motor vehicle, plastering and plumbing lessons."
Year 10 and 11 learners from local schools also attended the opening to meet employers and to take part have a go sessions in the TEC centre.
College principal Peter Mayhew-Smith said: "It was a great honour for us to welcome such a highly recognised leader of the construction sector as George Clarke.
"He brought enormous credibility and expertise to the event and he loved meeting students and partners on our very special day."
Pictured from left: level two bricklaying students Travis Barrett, aged 18, Conor Barge, 18, George Clarke, Sean Henry, bricklaying Tutor, and Ryan Barge, 21