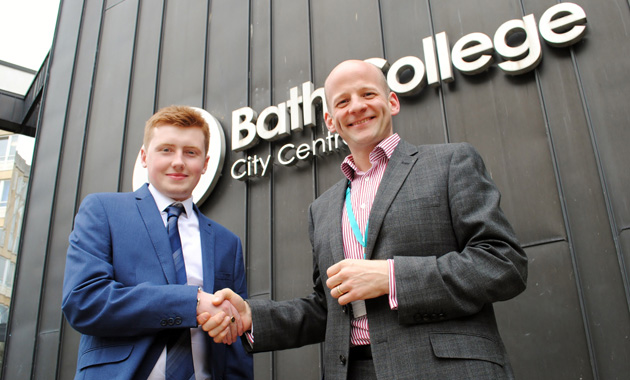 A student decided to ban smoking across Bath College after standing in as principal for the day.
Nineteen-year-old Oliver Watkins took on the duties usually carried out by principal Matt Atkinson as part of the college's first-ever student takeover week.
The level three business student attended a senior leadership meeting and was asked to investigate the issue of smoking in the college.
Oliver had to decide if the college should continue to have a dedicated smoking area, or should become smoke-free.
After doing some research and interviewing students, he presented his ideas to Mr Atkinson and Carole Stott, chair of the board of governors.
Oliver said: "I decided by 2020 the college should become smoke-free.
"Being principal is a big job, it's easy coming up with ideas but the hardest thing is choosing the best idea and making sure you have the best decision. That's when you really have to weigh it up."
Throughout the student takeover week, other staff who handed over their roles to learners included the college's graphic designer, web development officer and sports development officer.
Picture: Business student Oliver Watkins with principal Matt Atkinson