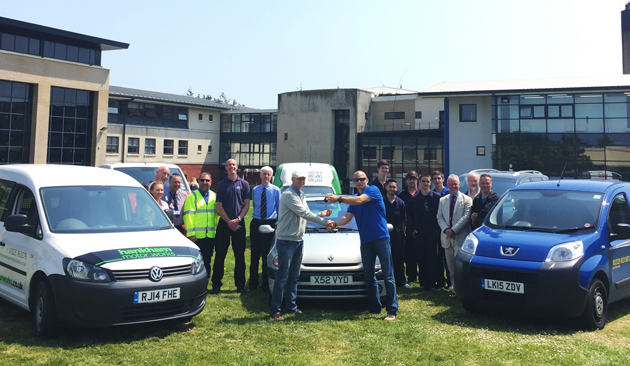 Mechanic students at Sussex Downs College used their skills to repair and donate a car to an ex-serviceman.
Dean Roberts, who served as a logistics driver for different regiments until a motorbike incident in 2008 meant he had to leave the military, received the newly restored Renault Clio earlier this month.
The group of level two motor vehicle bodywork and repair students worked on the car, restoring it to its former glory with £2,500 worth of work.
Among the work included a full service and valet, a new cam belt, repaired heating fans, and its front bumper repainted.
The students spent one session a week working on the car over six weeks, totalling around 34 hours shop time.
Mr Roberts said he was "at a loss for words" as he received the key to his new car. "Thank you doesn't quite cut it but it's all I can say to everyone involved."
The project was part of a collaboration between Soldiers off the Street charity, local motor businesses and motor vehicle staff and students from the college.
Pic: Dean Roberts (front left) is passed the keys to his new car thanks to Sussex Downs College students