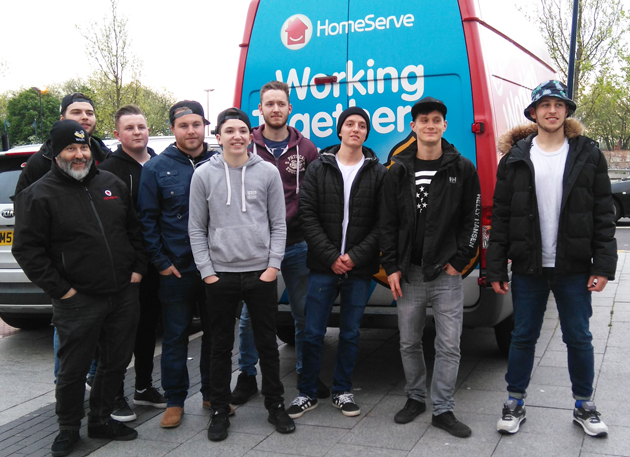 A group of Walsall College plumbing apprentices decided to give something back to the community by volunteering to feed homeless people in Birmingham city centre.
Their kind act formed part of an enrichment project as part of their trainee plumbers' level two course.
They chose to support the work of the Midland Langer Seva Society, a Sikh organisation who have provided food for those in need for a number of years.
The students took to the streets of Birmingham in May and helped to feed more than 200 people.
Steve Humphreys, team leader for construction and building technologies at Walsall College, said: "Previously the apprentices have opted to go go-karting and for team meals, so this was something very different that they all felt was a real eye-opener and also very humbling."
The eight apprentices are currently part way through their two-year training programme where they also train with national home assistance provider, HomeServe.
Greg Reed, chief marketing officer for HomeServe, said: "It's great to see our apprentices out in our community with the drive to help others that is part and parcel of our culture here at HomeServe."
Main photo: From left: David Owen, from HomeServe's service operations team, with apprentices Danny Brown, aged 17, Jack Woolfrey, 19, Daniel Davis, 22, Christian Farraguia, 18, Danny Belding, 22, Charles Pittman, 21, Joseph McMullen, 25, and Henry Beal, 20