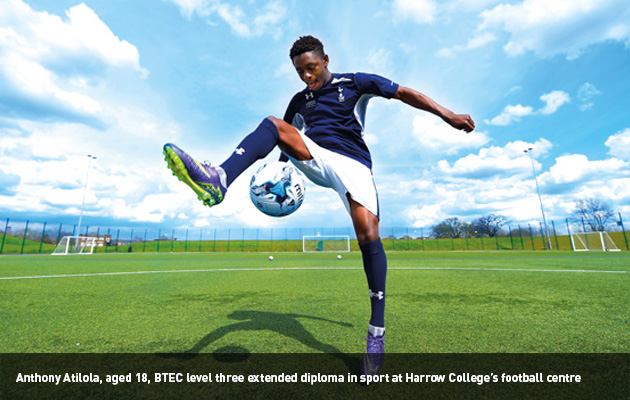 The next Paul Gascoigne or Gary Lineker could be discovered later this year, when Harrow College holds an open football trial day with Tottenham Hotspur.
Talented young ballers will get the chance to join the college's education and football development centre for 16- to 18-year-olds if they impress at Vale Farm Sports Centre in Wembley on June 1.
Qualified FA coaches from the club lead three coaching sessions a week at the centre, and prepare students for their weekly matches against other development sides throughout the season.
Lee Janaway, director of student experience at Harrow College, said the ongoing partnership with the Premier League giant provides students with "top-class coaching", while increasing their employability.
"The activities create opportunities that open their eyes to a range of careers both on and off the field and within the wider sports industry," he said.
Previous success stories from the centre includes 18-year-old Anton Jarvis who was headhunted by a college in Texas last year and is now based in the US.
You can register for the trial day here.