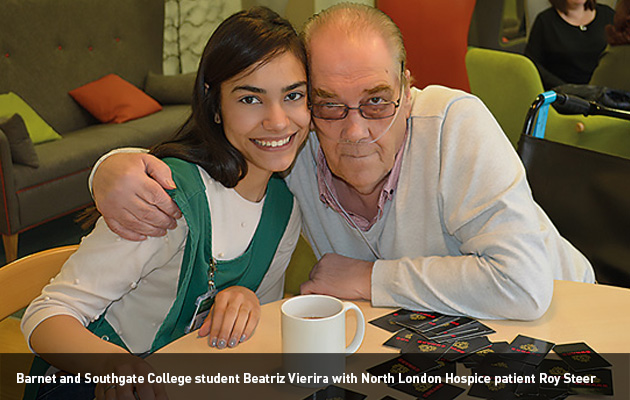 Caring Barnet and Southgate College students have been lending a helping hand to the North London Hospice over the last few months.
Five students from the college are carrying out 100 hours of work experience at the hospice as part of their health and social care level three course.
The volunteers have spent time at the hospice's inpatient unit, outpatient and therapies service, and supportive care department, giving them experience in caring for patients who are at the end of their life.
Barnet and Southgate College student Beatriz Vierira, aged 17, said this placement has been an "introduction to nursing at
its best".
She added: "The care provided is so vast and not limited to common perceptions people have of hospice care.
"The work I am undertaking here, such as observing health care professionals, serving patients their lunch, sitting and talking to service users and taking part in the social activities has certainly developed my skills and enhanced me as a student."
Jane McFadden, curriculum manager for health and social care at Barnet and Southgate College said volunteering is the "perfect avenue" to support students' "holistic development, future studies and careers across the health and social care sector".