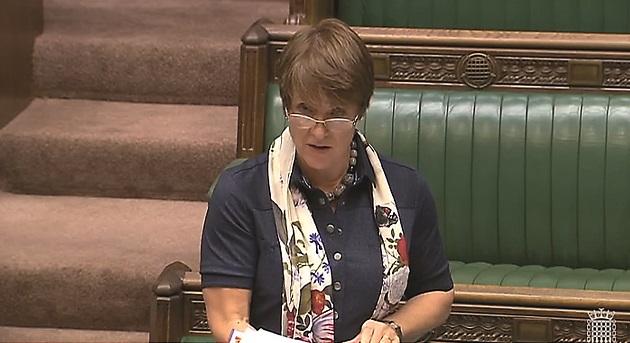 The apprenticeship levy could be used to train the next generation of Church of England (CoE) vicars.
The CoE is in talks with the Department for Business, Innovation and Skills (BIS) about how it can use its levy funding, it has told FE Week.
The move comes after second church estates commissioner Caroline Spelman told MPs that the CoE would "very much" like to use the levy for training.
She was responding to a question lodged by Mark Spencer, the Conservative MP for Sherwood — who asked if church commissioners had made an assessment of the effect of the apprenticeship levy on the CoE.
The levy, due to be introduced in April 2017, will be set at 0.5 per cent of a company's payroll, and will be payable by companies who pay out more than £3m in annual salaries, a group which will definitely include the church.
Ms Spelman, an official go-between for the church and the government, said: "The CoE supports the government's drive to increase the number of apprentices.
"Apart from some of the central bodies and larger diocesan offices in cathedrals, most church bodies will not be affected by the levy, because their payrolls fall below the £3m threshold, but the church is in the rather unusual position of having 8,000 office-holders out of its total 24,000 employees, and would very much like to see the levy being used to train more ordinands."
A CoE spokesperson told FE Week that it was in "very early stage discussions" with BIS about "how we can work with the apprenticeship levy".
In order to become a member of the clergy, candidates must currently undergo two or three years of higher education paid for by the church — through pre-ordination training, depending on their age and previous theological study.
This is followed by up to four years of post-ordination, on-the-job training as a curate, before they finally become a fully licensed minister.
The church offers grants to cover the cost of pre-ordination training courses, which can be up to £15,000 a year for residential courses, according to information on its website.
The spokesperson would not be drawn on details, such as the stage of an ordinand's training at which the church would like to use future levy funding, or whether it was planning to develop an apprenticeship standard, telling FE Week that he "wouldn't want to second-guess" the discussions.
A senior charity sector figure meanwhile warned last week that charities were caught in a "conflict of legislation" over the apprenticeship levy, insisting that obliging NGOs to pay would conflict with their legal requirement to spend funds on beneficiaries.
A BIS spokesperson said it welcomed "expressions of interest in developing new apprenticeship standards at any time", but that it had not received a bid to develop a standard for members of the clergy.