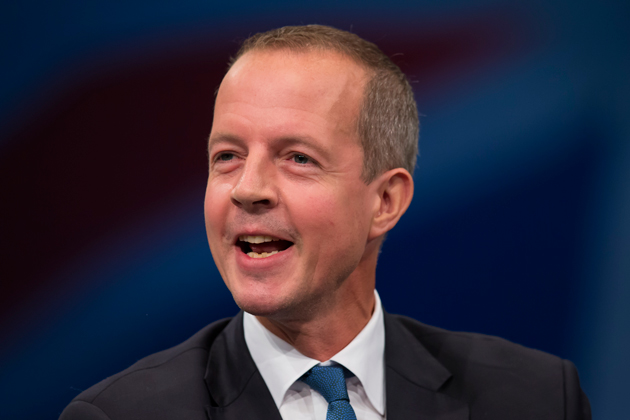 A college hit with two inadequate Ofsted ratings in three years has been told by Skills Minster Nick Boles that it is "failing too many of its students", following an FE Commissioner report.
Dr David Collins' team visited City College Coventry in February, following its most recent Ofsted inspection in November.
The report, dated April 2016, was published today.
In the accompanying letter to college chair, Maggie Galliers, Mr Boles said: "The key finding is that the college is clearly failing too many of its students through a combination of poor teaching and weak curriculum management".
But he added: "It does, however, have a number of strengths which, deployed vigorously and over time, could turn the institution around."
Today's report comes after Dr Elaine McMahon took over as interim principal in January, following the departure of previous principal Steve Logan after just 18 months in charge.
He was appointed in July 2014, the same month that the college received a grade three rating from Ofsted.
Mr Logan replaced previous interim principal John Hogg, who was appointed following the departure of long-standing principal Paul Taylor in May 2013 after an inadequate-across-the-board rating from Ofsted in April 2013.
Dr Collins' report found that Dr McMahon had "made an immediate impact on the health of the college and the coherence of its leadership."
There was "clear evidence" of an "emerging quality culture among senior managers" and "a belief that leaders are now taking more responsibility for improvements", he said.
But he recommended that the college "aim to achieve stability in its key managerial and curriculum posts" and "clarify its strategic direction and its intended stronger vocational character".
The report noted: "The board is clear the FE offer in Coventry is not organised such as to give maximum benefit to students and the local economy."
It added: "The college itself is too small to sustain the current 14 areas of learning."
There "appear to be no insuperable barriers" to a proposed three-way merger with Henley College and Hereward College, Dr Collins said.
He recommended that it worked with the two colleges "to consider methodically a full range of options for creating a robust FE curriculum for Coventry, including relationships with higher education".
Dr Collins praised the college for its "good" financial control, and for acting "appropriately and promptly to address its financial deficit" which resulted in it returning to a satisfactory financial health rating "a year earlier than projected".
While he recommended the college should "rebalance" its board to include "businesses relevant to the college's vocational curriculum", Dr Collins noted that "even as it stands it is a strong governing body".
A spokesperson for the college told FE Week that it had been "involved in a fundamental review" of its priorities since November, and had taken advice from a "wide range of stakeholders" including the FE Commissioner.
"We found that process extremely useful and constructive and our improvement plan addresses all of the recommendations made in the report," the spokesperson said.
Referring to the line in Mr Boles' letter about the colleges' strengths, quoted above, the spokesperson added: "We share that optimism and are working every day to ensure that happens as soon and as effectively as possible."