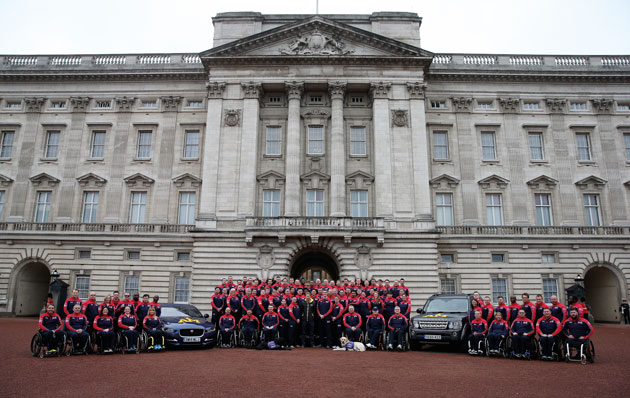 After coming to terms with life-changing war injuries, a former British Army soldier turned Stockton Riverside College worker is celebrating after he was selected to represent the UK at the 2016 Invictus Games next month, writes Billy Camden.
Overcoming life-changing injuries suffered while serving as a British Army soldier in Afghanistan has been a long and emotional journey for Seveci Navelinikoro.
But the dad of two, known to his friends as Nav, won't show any signs of trauma when he heads to Orlando this month to represent the UK at the 2016 Invictus Games.
The assistant Prince's Trust team leader at Stockton Riverside College in Teesside was previously a keen sportsman, and said he is anticipating the games with great excitement.
"It has been a long process but for me this represents overcoming another hurdle, and one I never expected to achieve," he said.
Thrown from his vehicle by an IED explosion in Afghanistan in 2012, Nav suffered a mild brain trauma, loss of his hearing in one ear and extensive nerve damage to his lower back, left hip, knee and ankle.
He was 32 years old at the time and spent the next two and a half years in rehabilitation.
"It was a very frustrating time for me, trying to accept the fact that I could never do some things ever again both in the physical and mental side," said Nav, who was even struggling to hold his own children, son Adrea, aged five, and daughter Akeneta, seven.
Do you want to be in Campus Round-up?
Finding himself a dab hand at sitting volleyball, he qualified for the inaugural Invictus Games in London 2014, bringing home a gold medal.
Now the 36-year-old is returning to the games this year, not only competing in sitting volleyball but also for wheelchair rugby, shotput, discus and swimming. "It is an amazing opportunity," he said.
"The main thing for me is being able to show people it is not the end of the world when you get injured. Another door does open."
Nav and his fellow competitors were invited to Buckingham Palace for the official unveiling of the UK team by Prince Harry, patron of the Invictus Games Foundation, whom Nav described as a "really down-to-earth guy".
The Invictus Games is an international sporting event founded in 2014 for wounded, injured or sick servicemen and women. Nav is one of four current and former Help for Heroes soldiers working with Stockton Riverside College on the delivery of their Prince's Trust Team programmes.
"I help students with their confidence and show them that there is always another door if they've got any issues or anything that is troubling them," he said. "I tell them about my story and inspire them that it is not the end if they have mental health issues or other problems.
Life goes on." Assistant principal for curriculum Jason Faulkner said: "The college is very proud to have a member of staff such as Nav to represent the UK in the Invictus Games.
"Nav is an inspiration to the students he works with who themselves have faced challenges in life. We wish Nav the best of luck and hope his determination and courage will continue to inspire students and others around him."
Main image: Prince Harry unveils GB's 2016 Invictus Games squad