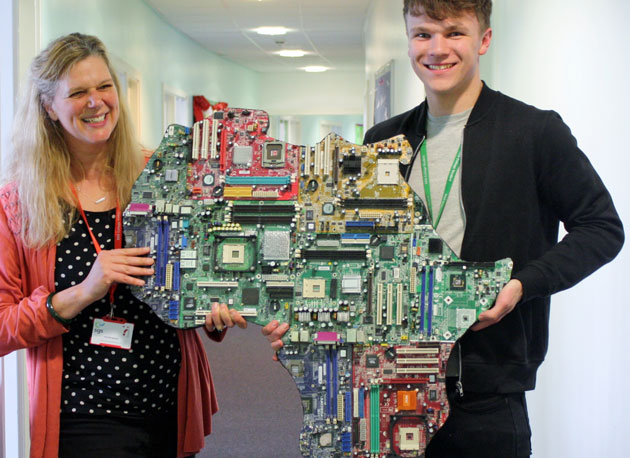 Sculptures of Africa created with computer motherboards by South Gloucestershire and Stroud College (SGS) product design students have been donated to a charity.
The four level three students completed the project in their spare time for IT Schools Africa, who provides access to e-learning to students in Africa.
They had to follow a strict brief, in just one month, to create one large sculpture of the continent for the charity's head office and a smaller one for them to take around to promote its work.
IT Schools Africa provided the boards, and the students had to experiment to find successful tools and techniques to cut and fix them into the specified design.
Student Lizze Soremi said: "We are very proud with what we have achieved. This project was full of unexpected challenges, but we worked together and when we had overcome these challenges we found we had learned new skills.
"We improved our professional and communication skills and had to work with a variety of SGS staff and different departments to achieve the final product — it was a team SGS project in the end."
Pictured from left: IT Schools Africa donations coordinator Louise Mee is presented with the motherboard sculpture by student Ollie Hulbert, aged 18