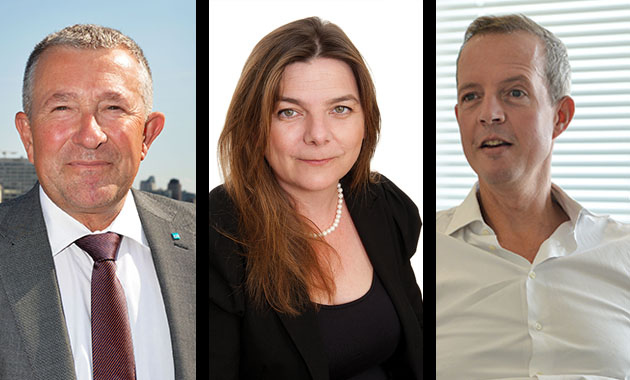 FE staff will have to wait to hear whether proposed new strike laws will affect them after the government confirmed it was consulting on how a new 40 per cent support threshold would affect certain providers.
Under new rules set out in the government's trade union bill, a 50 per cent turnout requirement will be set for all strike action, with a separate requirement that strikes in "important" areas such as education and health have the support of 40 per cent of those eligible to vote.
At the moment, strike action can be called if a simple majority is in favour. That means that no matter how many eligible voters cast ballots, any vote share over 50 per cent in favour will count as support.
According to the wording of the bill, the 40 per cent support threshold would apply to staff working with provision covering statutory school age pupils, meaning those aged five to 16.
But the FE sector has been left in the dark after the Department for Business, Innovation and Skills told FE Week it was not yet known if colleges which recruited at 14 would be affected.
Peter Pendle (above, left), deputy general secretary of the Association of Teachers and Lecturers (ATL) and chief executive of AMiE, the ATL's leadership section, said the confusion was "another case of the government not fully thinking through legislation".
He said: "It would be plainly ridiculous if in FE colleges and secondary schools with students younger than 17 years old two different sets of rules applied.
"In many colleges and schools the same employees would be teaching both pre and post-17-year-old students.
"For lecturers, support staff and principals working in colleges which only educate the over 16s, the exemption will be little comfort amongst a raft of measures that are a draconian attack on their rights.
"ATL and AMiE always adopt the approach of debate rather than demand and rarely need to resort to industrial action.  But if we have to take action in an institution we are confident that we will still get the required turn out."
University and College Union general secretary Sally Hunt (above, centre) said: "The Conservatives have made a considerable effort to portray themselves as the party on the side of working people.
"However, reducing the few rights that workers still retain inside an already tight legal framework on industrial action will do nothing to help working people or their employers."
Skills Minister Nick Boles (above, right), who also has responsibility for union matters, said: "People have the right to expect that services on which they and their families rely are not going to be disrupted at short notice by strikes that have the support of only a small proportion of union members.
"These are sensible and fair reforms that balance the right to strike with the right of millions of people to go about their daily lives without undue disruption."
A consultation on the reforms, which will also collect views on how FE providers could be affected, will run until September 9 at gov.uk.