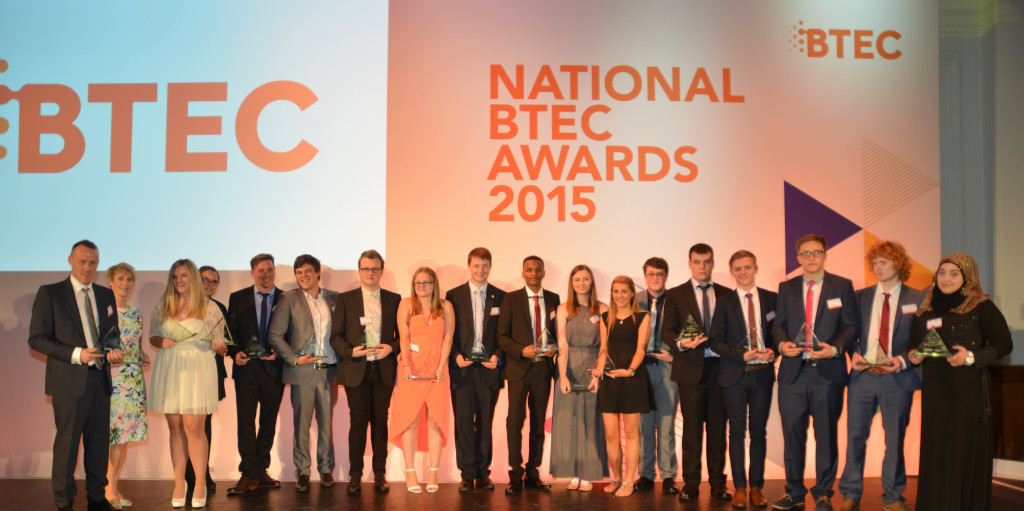 The country's most outstanding BTec learners and providers were celebrated in the plush setting of London's Royal Horticultural Halls.
Comedian Rob Beckett hosted Pearson's national BTec Awards 2015 on Tuesday with an audience of around 150 guests.
Attendees included the winners and their nominees, family members, lecturers, college principals and other stakeholders including Lady Garden of Frognal, and Stewart Segal, chief executive of Association of Employment and Learning Providers.
They were treated to dance performances from Miskins — dance students from North West Kent College — before a keynote address from Zoe Jackson MBE, award-winning entrepreneur and founder of talent agency Living the Dream, got proceedings under way.
One of the stand-out winners was 20-year-old Stephanie Trembath from Penwith College.
She was awarded outstanding BTec student and outstanding BTec child and social care student for her role in many local voluntary projects to help individuals in her community who are isolated and alone.
The level three diploma in health and social care learner is on track to receive a triple-distinction and is described by her tutors as "dedicated, mature and completely committed" to her studies.
Stephanie said: "I am so very thrilled to win this award. My BTec has helped me understand so much about working within community care and health and social care related employment.
"It has also given me so much more self-confidence as well as the determination, motivation and the desire to accomplish my ambition of becoming an adult nurse in the future."
[slideshow_deploy id='37401′]
Now in its fifth year, the Pearson National BTec Awards 2015 received more than 800 nominations across the 20 award categories to celebrate vocational excellence among the nearly one million BTec learners across the UK.
The judging panel, which included FE Week publisher Lsect managing director Shane Mann, was said to be "blown away" by the quality of the individuals.
The nominees were longlisted and then the judging panel agreed the winners of each category. During the ceremony each winner was presented their award by the previous winner.
Father-of-five Nathan Headington, who returned to education at Leeds College as a mature student with no academic qualifications, won outstanding BTec adult learner of the year.
The 36-year-old began his journey back into education with a BTec subsidiary diploma in civil engineering at Leeds College of Building, gaining distinctions in all units before progressing onto an HND in civil engineering and a full time site management role.
Nathan said: "Having caught the education bug a bit later in life, I simply can't get enough of it and I just love all the opportunities that studying at Leeds College of Building has given me.
"To be named Outstanding Adult Learner of the Year at these awards is very special and it makes all the hard work even more worthwhile."
Pearson UK managing director Mark Anderson said the awards was an opportunity for "us to shout from the rooftops" not just about the winners, but also about the achievements of BTec students, apprentices, teachers, schools, colleges and training providers up and down the country.
"It is vital to support and celebrate the hard work and achievements of outstanding BTec students and their teachers. This year's judges were impressed by the quality and number of nominations we received, but these 20 really stood out as a truly exceptional candidates," he said.