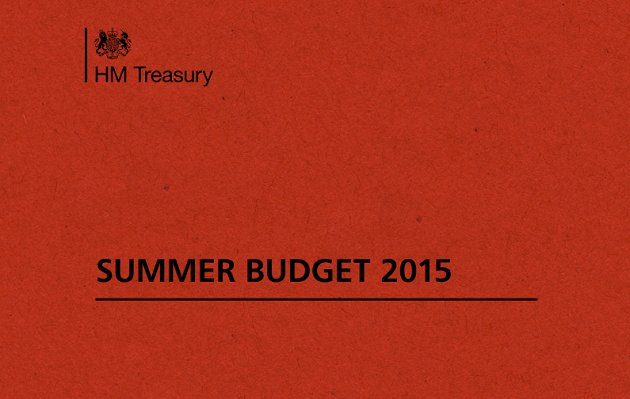 George's Osborne's budget today included plans for an apprenticeship levy, a living wage which could reach £9 per hour by 2020, and further details on previously-announced policies such as the 'youth obligation'. Here, we bring you reaction from FE sector leaders as it happens…
---
Professor Alison Wolf, King's College academic, life peer and author of SMF report which called for a levy last week
"I am very surprised, but I am also delighted. I punched the air when I saw it on the screen.
"Did I know it was something people at BIS had been considering? Yes, I did. Did I know it was going to be in this budget? I had no idea.
"I am absolutely delighted to get a hypothecated tax in there, something which is actually institutionalised as opposed to lots of little bits here and there.
"I have no idea why it's only for large businesses, I don't know how well it's worked out or whether the numbers add up, and I will be watching it very closely."
---
David Hughes, chief executive of the National Institute of Adult Continuing Education (Niace)
"The Chancellor made a great start to his speech today when he admitted that as a country, 'we do not train enough'.
"However, despite all the emphasis and rhetoric on a low tax, higher wage and low welfare economy, he is clearly leaving the detail on skills and learning until the publication of his productivity plan on Friday.
"This will, we hope, recognise the invaluable contribution the FE sector must play in transforming our economy.
"Securing investment from employers through the apprenticeship levy is a great move if it leads to increased employer investment in skills and more employers taking on apprentices but quality of, and access to, apprenticeships have to improve at the same time.
"Apprenticeships are not enough though to fill skills gaps and drive productivity. People already at work need training and for those in low pay many need basic and digital skills.
"We need to address low-level productivity in retail and care as much as we do in engineering and manufacturing. For the 5m people in low pay the productivity plan will need to a new offer of training and support because an apprenticeship will not be available to them."
---
Martin Doel, chief executive of the Association of Colleges (AoC)
"In today's budget, the Chancellor of the Exchequer set out plans for a national training levy to be paid by large employers which will be used to support apprenticeships. This is a brave decision and an important step in ensuring the quality of apprenticeships is maintained at the same time as the quantity is increased.
"It is right that employers make a contribution to the costs of training the national workforce as they benefit from apprenticeships in terms of increased productivity among their employees and from access to a more skilled labour market. Levies are one way in which this can be achieved and they are already in use in many other countries.
"It will be important however that any levy system is not unduly bureaucratic and we believe a universal payroll charge is the best approach.
"The key announcement for colleges in today's budget is the plan to implement spending cuts over a longer period but a slower rate than indicated in the March budget. We will continue to emphasise the need for the government to invest in education and skills."
---
Chris Jones, chief executive of City & Guilds
"We welcome the Chancellor's support for apprenticeships in today's budget statement. Sustainable long-term funding solutions, such as the proposed apprenticeship levy for large firms, will be critical to not only meeting the 3m apprenticeship target, but making sure each and every apprenticeship is high quality.
"With the annual productivity gains from training an apprentice at £10,280 per year, the investment is well worth it. However, if this new levy is implemented, it must be done in a way that does not impose additional bureaucracy on businesses, and does not discourage employers from supporting on-the-job training in their companies.
"It is also important that support for would-be apprentices does not overshadow the need to help people up the ladder at every stage of their careers, including later in life.
"Today we are disappointed that the Chancellor was silent on the need to boost provision for over-19s in areas such as vocational qualifications and employability support. We also need alternatives to a purely academic curriculum at 14 or 15 – again, something that wasn't covered."
---
Dr Mary Bousted, general secretary of the Association of Teachers and Lecturers (ATL)
"George Osborne is right in his assessment that skills need a radical overhaul, so an apprenticeship levy on large employers is a good first step. One third of employers offered their workers no training, of any sort, last year so radical measures are needed. However, the levy needs to ensure apprenticeships are of high quality, not just increase the quantity.
"We fear scrapping maintenance grants will stop some young people from going to university.
"The Chancellor cannot continue to hold teachers' pay behind private sector pay and expect teaching to remain an attractive profession. It would be a recipe for disaster to have fewer teachers when it's expected that there will be thousands more pupils in schools."
---
Jonathan Cridland, director-general of the Confederation of British Industry (CBI)
"Firms want to play their part in training up more apprentices but an apprentice levy is a blunt tool.
"A volunteer army is always better than conscription but the CBI will work with the government to make the best effect of this measure.
"The CBI supports a higher skilled, higher wage economy, but legislating for a living wage does not reflect businesses' ability to pay.
"This is taking a big gamble that the labour market can absorb year-on-year increases of an average of 6 per cent."
---
John Allen, national chairman of the Federation of Small Businesses (FSB)
"We agree with the focus on productivity but need to see the details to raise skills through the apprenticeship levy on large firms.
"Planning reforms are also critical to raising productivity and again we look forward to seeing the proposals on Friday.
"However, even though offset by a welcome increase in the employment allowance, some will find the new national living wage challenging.
"Changes to the treatment of dividends will also affect many of our members."
---