National fracking college bosses hit by planning rejection blows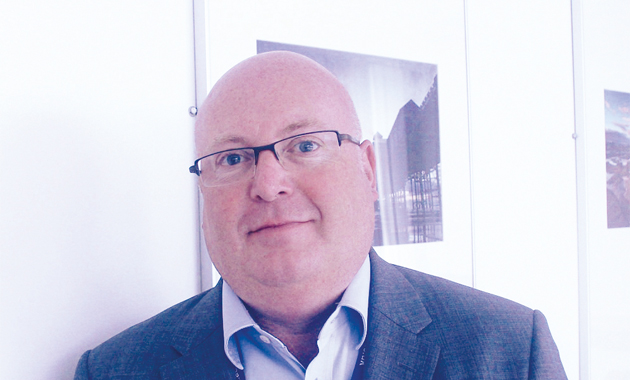 Bosses of England's new national fracking college were today waiting to find out if appeals would be launched after two applications to use shale gas extraction method on their doorstep were thrown out by local councillors.
Blackpool and The Fylde College, the hub for the new National College for Onshore Oil and Gas, has already said it won't be affected by rejection — and Lancashire County Council development control committee has done just that.
Cuadrilla wanted to drill four wells and undertake exploratory fracking for shale gas at a site near Little Plumpton on the Fylde.
The decision, delayed since January, was thrown out and followed the rejection days earlier of a bid to frack at another site between Preston and Blackpool.
Daryl Platt (pictured), executive director for commercial development at Blackpool and The Fylde College, the hub for the new National College for Onshore Oil and Gas, said it was waiting to find out if Cuadrilla — the firm behind the applications — would be appealing.
"The college has been set up to identify the future job roles required by industry and train workers to the highest safety standards, if and when required," he said.
"The national college will have impact across the UK and we continue to work with partner colleges, universities and organisations to ensure we are ready to meet industry demand.
"Along with many other organisations, we are currently waiting to hear whether there will be any appeal to the Lancashire County Council decision."
United Kingdom Onshore Oil and Gas's (UKoog), the firm behind the college, has called for a change in the way fracking bids are determined.
Spokesperson Ken Cronin said: "An important plank of the government's energy policy and manifesto commitment has been reduced to a position that despite all the advice a rejection has been given.
"This after 15 months of a long drawn out process cannot be right and I urge the government to urgently review the process of decision making."
A Cuadrilla spokesperson said the firm was "surprised and disappointed" by the decision and was considering appeal, adding: "We remain committed to the responsible exploration of the huge quantity of natural gas locked up in the shale rock deep underneath Lancashire."