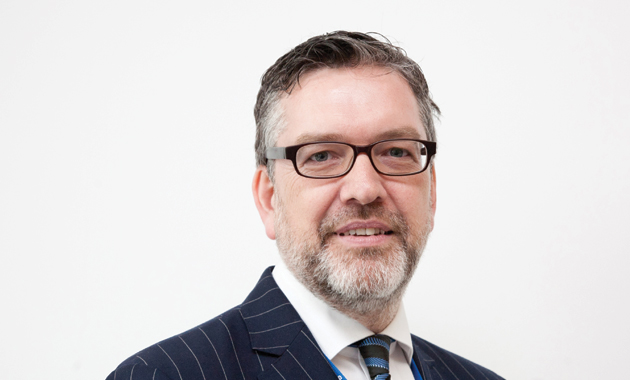 A college that fell two Ofsted grades from outstanding has issued a formal complaint against Ofsted claiming it unfairly judged a drop in success rates because of new rules on English and maths.
Oldham College was given a grade three rating, as previously reported by FE Week, but it has now challenged the verdict.
College principal Alun Francis (pictured) claims there was a problem with new performance ratings factoring in success in English and maths.
In 2013, the introduction of study programmes for 16 to 19-year-old learners forced providers to make English and maths learners reach a grade C at GCSE in those subjects.
Last September, the 7,500-learner college calculated its success rate at 89 per cent, but planned for a small decrease once English and maths results were factored in nationwide results published in January.
But a drop to 83.7 per cent moved the college from being in the top 15 per cent of colleges for performance to the top 40 per cent, and it has been claimed Ofsted began its inspection in May with this in mind, leading to unfair disadvantage.
Mr Francis confirmed he had complained to Ofsted, but declined to comment further than his initial statement on the grading in which he said: "A new performance measure, introduced in January 2015, was applied retrospectively during our inspection process in May.
"The inspection team was open about the fact that this meant the college could not be treated on the same basis as colleges inspected before January 2015, but aimed to achieve parity with those inspected since then. We are not confident that this was the case."
In its inspection report, Oldham, which has a current Education Funding Agency allocation of £14.3m and a current Skills Funding Agency allocation of 8.5m, was criticised for its apprenticeship completion rate, poor attendance and punctuality of learners and "insufficient development" of some learners in English and maths.
"Weak target-setting" and "insufficient" written feedback from tutors and a lack of meaningful work experience were also highlighted, and the college was told "too much teaching" required improvement.
An Ofsted spokesperson said: "Ofsted has received a formal complaint from the college.
"Therefore, we are unable to comment on the details while we carry out an investigation on the matter."