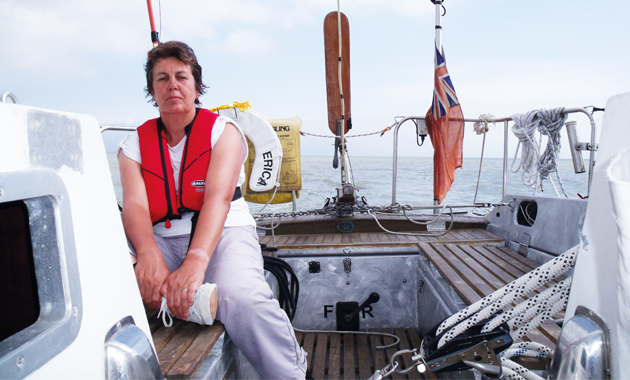 A long-serving lecturer is setting sail for a new life after bidding students and colleagues farewell, writes Billy Camden.
After two decades of loyal service at Suffolk New College, Anne Kidd is cruising into retirement by swapping the classroom for the deep blue sea.
The 60-year-old joined the Ipswich college in August 1995 and was programme leader for English and initial teacher education.
She is preparing to set sail around the world with her husband, Mark, on their yacht Erica after saying her goodbyes to students and colleagues.
"The beauty about an around the world trip is that it can last as long as you want it to. We had some friends do it, taking them nine years," said the mum-of-two.
"Once you are retired you have the freedom to stay and go to different places whenever you want. It is absolutely wonderful.
"We are still planning our route. We are doing a trip around the Canary Islands soon so when we do go we will go to different places. The beauty is that we can stay in certain places at different times and move on when we want. The freedom is great.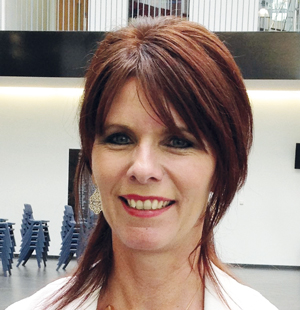 "I'm somewhat nervous, the longest time I've ever been out as sea in one go for is 24 hours and I'll certainly be out there for a lot longer than that during this adventure."
She added: "I will miss the people the most, for their support, hard work and ability to keep smiling even under extreme pressure.
"I will also miss being in a classroom teaching as that always remained the part of the job I loved best — it kept me sane when all the paperwork seemed overwhelming."
Anne, who also worked for Tower Hamlets College, London, for a decade before joining Suffolk New College, said she would miss teaching, but that changes to the profession had not always been for the better.
"There is less time to prepare lessons, a lot more focus on data and analysing data and making interventions, which makes the job less enjoyable because it impacts on what you want to be doing, and that is physically teaching in the classroom."
She added: "When I started teaching there were no computers, we were still using Banda machines, which makes me sound a bit like a dinosaur.
And because of this "evolution in technology", says the way students learn has changed "enormously".
"If they [the learners] want to research something then they just do it at a click of a button — students don't have to go away and spend hours, even days, researching," she said.
"It has definitely sped their learning up."
Marianne Flack, director of English, maths and student support at New Suffolk College, paid tribute to Anne.
She said: "Anne's passion for and extensive experience in teaching has been an asset to the college.
"During her time, she has supported many new and existing teachers develop their practice so that they can give the students the best possible learning experience while at college."
Main pic: Anne Kidd sailingon her yacht Eric, inset: Marianne Flack