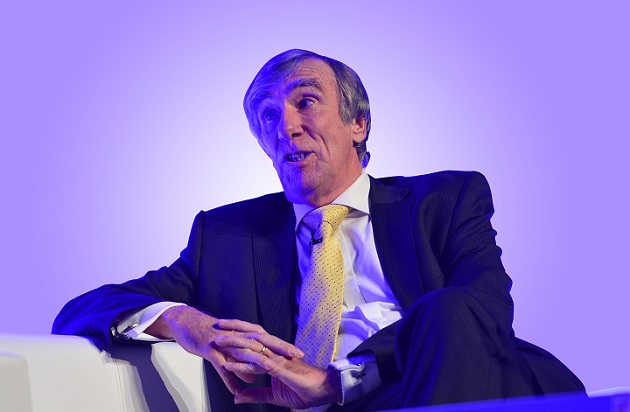 An "area-based assessment" is being carried out by FE Commissioner Dr David Collins (pictured) into provision in South London's Lewisham, Southwark and neighbouring boroughs.
Skills Funding Agency (SFA) chief executive Peter Lauener revealed details of the review in a letter to corporation chair of Lewisham Southwark College Christopher Bilsland, sent in April but made public Wednesday (June 17).
It comes after FE Week reported last moth that Dr Collins had been sent into both colleges after they got grade four Ofsted results — the second in a row for Lewisham Southwark — with BIS confirming they had entered "discussions" on a possible merger.
Mr Lauener wrote: "I can confirm the review will take the form of two linked structure and prospects appraisals of Lewisham Southwark and Greenwich Community Colleges, as well as a broader examination of the best arrangements to deliver strong outcomes for learners and employers across the area."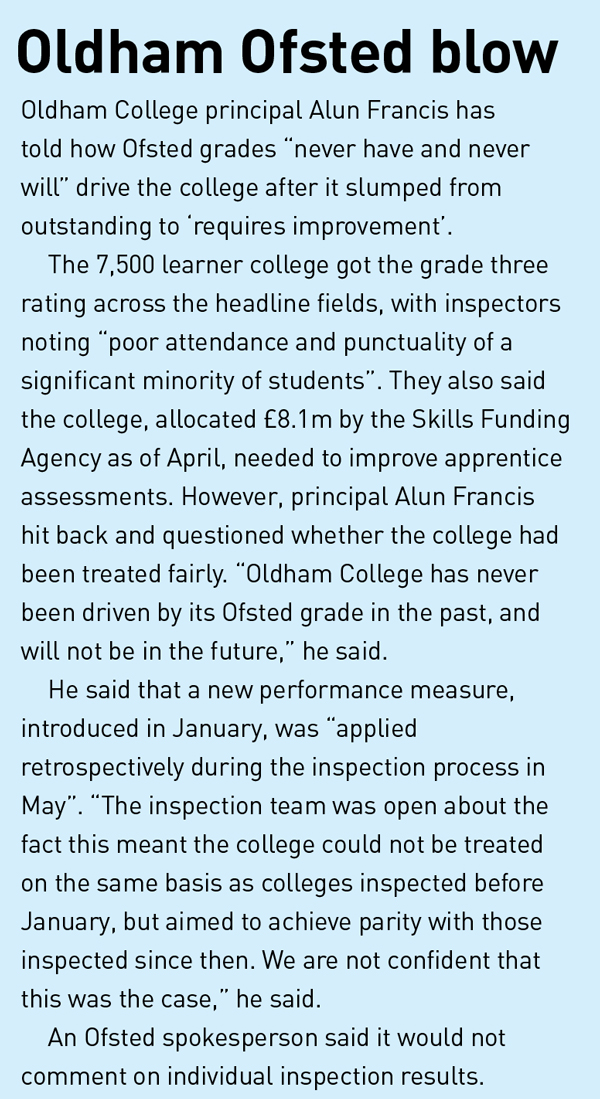 He also confirmed Lewisham Southwark had been placed into administered status. A spokesperson for the college said Dr Collins had "welcomed the detailed recovery plans that have been put forward by the new board and recently-appointed principal Carole Kitching".
Greenwich interim principal Lindsey Noble said the college was "participating fully in the structure and prospects appraisal".
Mr Lauener's letter was made public the same day commissioner reports for City College Brighton and Hove, Warrington Borough Council, and Norfolk County Council were released.
The report on Brighton, based on a visit in February triggered by the SFA declaring it inadequate for financial health, warned that "having an executive team comprising almost entirely of interims has a destabilising effect on the college".
Its former principal and chief executive Lynn Thackway and deputy principal and finance director Colin Henderson left in February this year and September 2014, respectively.
The college, rated as 'good' by Ofsted in June 2011, currently employs deputy chief executive Paul Lonsdale and principal Monica Box on an interim basis. Ms Box said considerable progress had been made to "move the college swiftly towards a sustainable financial position".
A college spokesperson added: "The principal appointment process is underway and we expect this to be concluded by the end of the month."
A letter from Skills Minister Nick Boles accompanying Dr Collins' report on Warrington's community employment learning and skills service, following a February inspection triggered by an 'inadequate' Ofsted rating in October, said he agreed with the commissioner's view that "delivery of this provision would be better provided by the colleges and other providers in the area".
A council spokesperson said: "We fully accept the recommendations from the commissioner."
The report on Norfolk's adult education service, following a late March inspection triggered by an 'inadequate' Ofsted rating in January, called for "significant investment in the IT infrastructure and management information systems and new posts to lead and develop the service".
A council spokesperson said in line with the commissioner recommendations it had appointed Helen Wetherall as interim head of adult education services. She added the council's "data and ICT" systems had also improved.
The reports came the day after a 38-page FE Commissioner guide on college mergers was published by BIS.