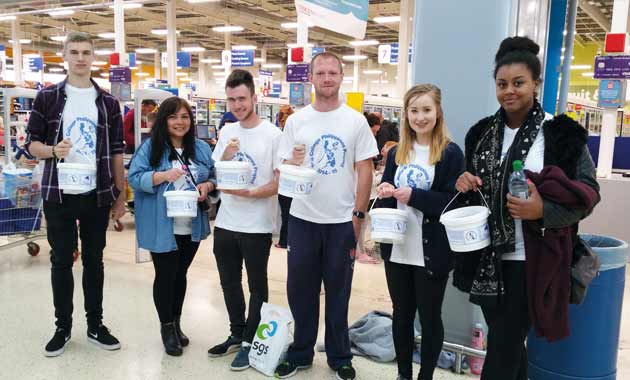 South Gloucestershire and Stroud College (SGS) students taking part in a project designed to help those in need in the Philippines have raised more than £5,000.
The learners from courses across the college have been getting ready for the trip of a lifetime by raising the funds during this academic year through events such as bake and jumble sales, bag-packing and performances.
Now in its fourth year, the 18-day college project involves the students working in the Philippine Community Fund School (PCF), and also at drop-in and reintegration centres run by three other charities which support street children.
Health and social care learner Billie Rogers, aged 18, was part of the project last year and is returning for her second year. "Working with PCF and other charities is a great opportunity for someone lacking in self-confidence such as myself to break out of their shell by committing to helping those less fortunate," she said.
Main pic: From left: Clark Alltoft, Maria Meredith, Josh Doidge, Tim, Eleanor Ford and Kheamah Powell