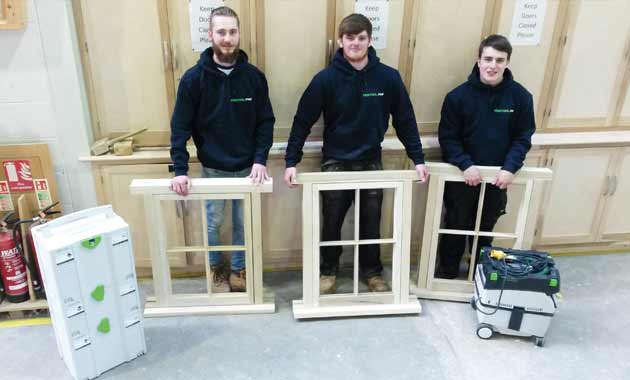 Three carpentry students from West Suffolk College took first, second and third places in a national joinery competition.
Competing at the Worshipful Company of Joiners and Ceilers event in London this month, the learners beat more than 20 students from different colleges who were all tasked with making a traditional wooden sash window from drawings.
The competition has never seen all three top places taken by students from the same college.
The winners were level three carpentry learners Rowan Dewsbery, aged 19, in first place, Elliot Hall, 20, in second place and Conor Willmott, 18.
Brian Turner, lecturer in wood trades at West Suffolk, said: "I am so proud of our students. They are all excellent carpenters and joiners and I expect them to go on to great careers after winning this honour."
Main pic: From left: Elliot Hall, Rowan Dewsbery and Conor Willmott