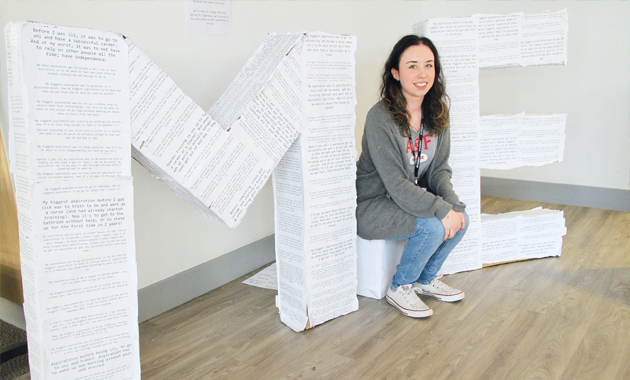 A West Cheshire College student who suffers from myalgic encephalopathy (ME) has been recognised by a number of national charities after filming a video to raise awareness of the condition.
BTec level three art and design learner Sophie Lees wanted more people to understand the daily struggles that she and other sufferers face, as well as raise awareness about the symptoms.
"The condition makes me extremely exhausted and it is very debilitating," said the 20-year-old.
"I have received so much support from people within the college to help me through my studies and I wanted to show people who may suffer from ME or any other condition the fantastic support available here."
For the video Sophie re-enacted how it feels to suffer from ME by giving staff and students around the college, including principal Nigel Davies, a heavy jacket to wear.
It was sent to different ME charities and received recognition from them, including the ME Association which Sophie said was a "great feeling".
Main pic: ME sufferer Sophie Lees