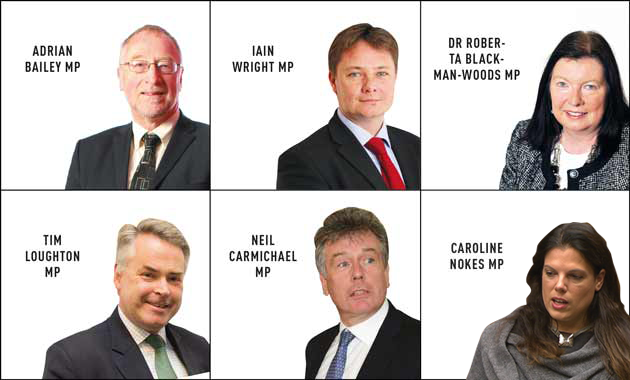 Nominations have closed, and the race to chair two of Parliament's most influential select committees is almost over.
Labour MPs Adrian Bailey, Iain Wright and Roberta Blackman-Woods have been officially nominated for election to the role of chair of the business, innovation and skills (BIS) committee.
West Bromwich West MP Mr Bailey chaired the BIS committee for the past five years and hopes to continue his tenure, but Mr Wright, MP for Hartlepool, and a former Apprenticeships Minister under Gordon Brown, has the backing of former education committee members Ian Mearns, Alex Cunningham and Bill Esterton.
Dr Blackman-Woods, the MP for the City of Durham, is backed by former Shadow Education Minister Rushanara Ali and former Shadow Skills Minister Gordon Marsden.
Meanwhile Conservatives Neil Carmichael, Tim Loughton and Caroline Nokes are in the running for the chair of the education committee.
Graham Stuart, who chaired the education committee from 2010 to 2015, is not standing for re-election, leaving it to former members Mr Carmichael, the MP for Stroud, and Ms Nokes, who represents Romsey and Southampton North, to take on former Education Minister Tim Loughton, the MP for East Worthing and Shoreham.
An election will be held in the House of Commons on Wednesday (June 17) from 10am with an announcement expected the same day.
The political make-up of both committees is yet to be announced and will be decided through negotiations between the political parties.
The parties will then hold internal elections to decide who takes their shares of seats.
In the last Parliament, the two committees each had five Conservative members, five Labour members and one Liberal Democrat member.
Of the previous membership of the BIS committee, Scottish Labour MPs Ann McKechin, William Bain and Katy Clark lost their seats in the election, as did Liberal Democrat Mike Crockart, while Conservative Brian Binley stood down.
Labour MP Paul Blomfield and Conservatives Caroline Dinenage, Rebecca Harris, Robin Walker and Nadhim Zahawi remain in Parliament, but Ms Dinenage, Mr Walker and Ms Harris will not seek election to committees having received government jobs.
Of the last education committee's membership, all but former Liberal Democrat Bradford East MP David Ward were re-elected to Parliament in May, including Labour MPs Pat Glass and Siobhan McDonagh and Conservatives Dominic Raab and Craig Whittaker, although Mr Raab has a government job.
Internal party elections of committee members are expected to take several weeks once the chairs have been elected.

Certainly at our first meeting with the minister if I were chair the in-year cuts is one of the areas of questioning we would look at.
The role of FE in the delivery of the apprenticeship programme is not fully understood and not given the priority of funding it should get.
Britain spends vast sums of education but we still have a skills gap and constant complaints from employers about the lack of work readiness. Business engagement is crucial to changing this.
I want to assess the effectiveness of the current apprenticeship programme. I would seek to work with the education select committee to identify what changes to our pre-16 education could reform this approach.
Select committees are increasingly recognised as having a vital role in good government and the BIS select committee in particular as providing the evidence to help government help business in reaching these goals.
————————————————————————————————————————————–
I think skills is a vital thing to address issues of Britain's competitiveness and productivity. I don't think there is sufficient co-ordination between education and business policy.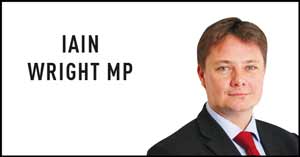 I'd like the select committees to undertake more joint working to discuss education and business policy. I can see more scope for the BIS and education select committees to work together on key issues.
The other thing I'd be keen to chat about is the financial squeeze on FE colleges in the current Parliament. BIS is not a protected department and I think the financial pressure on colleges will be appalling, especially when they are very often the great drivers of skills provision and linkages between education and business.
I'd want the BIS select committee to look at this and scrutinise and challenge government very closely over the next few years.
————————————————————————————————————————————–
I have previously been a member of the education select committee, the innovation and skills select committee, the science and technology select committee and the BIS select committee and so have a strong understanding of the select committee system.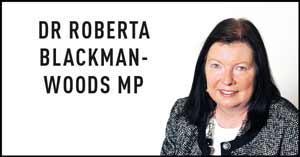 I have previously been a shadow minister in the Cabinet Office and in the Department of Business, Innovation and Skills, and am currently a shadow minister in the Communities and Local Government team.
I have a strong understanding of economic development at the local authority level and beyond, which I feel will also be valuable experience for serving as the select committee chair.
I have also built strong relationships with key stakeholders which I would hope to utilise to good effect as chair, including with the Federation of Small Businesses, and UK Trade and Investment, the Confederation of British Industry and the British Chambers of Commerce.

In 18 years in Parliament I have served on the environmental audit and home affairs select committees and as children's minister appeared in front of education, home affairs, justice and lords committees on numerous occasions. I have experience from both sides of the committee desk.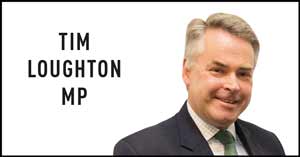 The previous select committee covered a lot of ground keeping up scrutiny of the government's extensive and fast moving school reforms. We must continue to shine that spotlight across all the new structures in particular to make sure all our children are benefitting and the taxpayer is getting value for money.
Are the changes to GCSEs and A-levels working for everyone and is the pupil premium really being focussed on those most in need to help them compete on a level playing field?
I believe I have the experience and commitment to give the strength of leadership the select committee needs in all these areas.
————————————————————————————————————————————–
One of the things I'm really keen on doing is some work on productivity and I think the education system is an important part of that issue. I think it might be worth considering a joint inquiry with the BIS committee on this.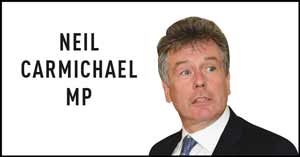 I am certainly aware of the concerns over FE funding and would want to look at the direction of travel.
I would be interested in seeing how FE colleges can play a bigger role in delivering training by working with businesses. I think that would be a kind of alternative to simply relying on just public expenditure.
I wrote for Conservative Home a few years ago recommending that the Department for Business, Innovation and Skills be scrapped.
We really need a more linear approach to education policy right from the start to university and beyond to those who go back into it.
————————————————————————————————————————————–
It has been a privilege to serve as an advisory governor at Eastleigh College, enabling me to work alongside an organisation delivering excellent vocational opportunities to so many young people from my constituency.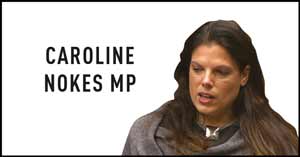 This experience has given me an insight into the challenges facing the sector, including funding, raising the prestige of vocational qualifications, and how best to make sure young people make the best choices for them. None of these are easy to tackle, but the Education Select Committee has a unique role scrutinising where government policy is succeeding, and where it is not.
My time on the committee has enabled me to explore wider issues in the sector, alongside the work I already did with organisations like the YMCA. I hope my experience and enthusiasm will stand me in good stead in the select committee elections and my commitment to the FE sector will not go away.