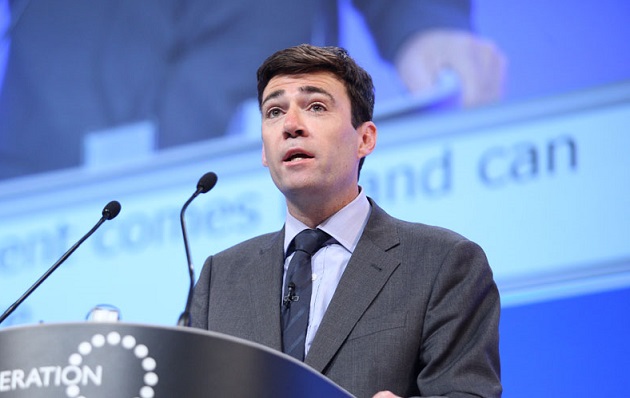 Andy Burnham has said apprenticeships and technical education are central to his bid to become the next Labour leader.
The Leigh MP made the comments during a speech he gave in Crewe this morning as part of his leadership campaign.
Mr Burnham announced he would be establishing an "expert panel", led by Pat Glass MP, which he said would "advise me on how we can make parity between academic and technical education a reality".
He also repeated his pledge to extend maintenance loans to apprentices, a suggestion which caused a backlash on Twitter last week when he was mistakenly thought to have been considering a return for the failed apprentice FE tuition loans policy.
Mr Burnham said: "Why shouldn't young people who want a technical education be given help to travel across the country, and relocate there like university students, to get access to the best courses?
"The life chances of too many young people are left to chance, depending on where they live, or who they know.
"If the same kind of financial support for students was available to apprentices, then they would be able to move to a different part of the country to complete the training best suited to them.
"The best candidates would be matched to the best placements."
He called for change to start with the language used to describe training, which he said was "coded and vague".
"If we want to value quality apprenticeships, let's call them what they are: a technical education," he said.
"Speaking with a bit of clarity has got to be the first step to giving our young people a clear choice about their careers."
He said young people who aspire to go to university route had "clear goals to aim for", while others did not, causing them to "lose their way".
He said: "When starting school, the message to all young people should be clear: if you put in the hours, and if you meet the required standard, you will gain a solid, prestigious qualification which will open up a good opportunity for you beyond school.
"That could be a place at university. Or it could mean a high-quality apprenticeship."
He also repeated promises for a Ucas-style system for apprenticeships, similar to the Ucas Progress scheme currently being delivered.
He said such a scheme could "do a huge amount to lift aspirations in this country".
Picture: Creative Commons/NHS Confederation.