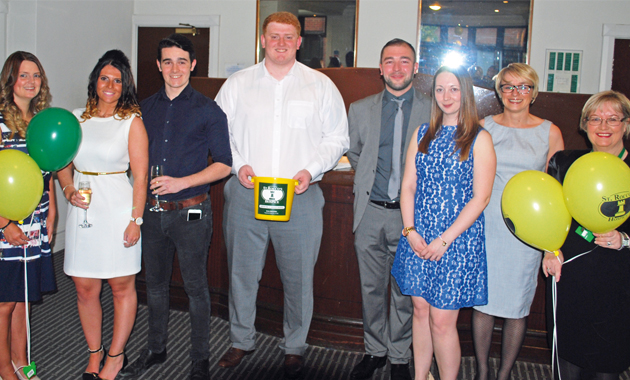 Business students from Warrington Collegiate plated up more than £2,300 for St Rocco's Hospice thanks to a fundraising dinner.
The event, put on by HNC in business learners, saw more than 80 diners raise a glass to the charity celebrating 30 years of supporting individuals with life-threatening conditions.
Taking over a suite at the Merseyside Holiday Inn, Newton-le-Willows, the students organised a three-course dinner with complimentary prosecco reception, a raffle with more than £1,500-worth of prizes, casino tables and entertainment.
Learner Liz Fox said: "I'm truly touched that we had such amazing support from friends and family on the night and that we were able to raise such an incredible amount of money.
"I couldn't be prouder or more thankful of our team."
Main pic: From left: HNC in business learners Natasha Wood, aged 27, Shauna Sims, 22, James Ireland, 19, Ben Jackson, 22, Shaun Hill, 28, and Liz Fox, 28, with lecturer Lynne Bergin and St Rocco's community fundraiser Julie Dove