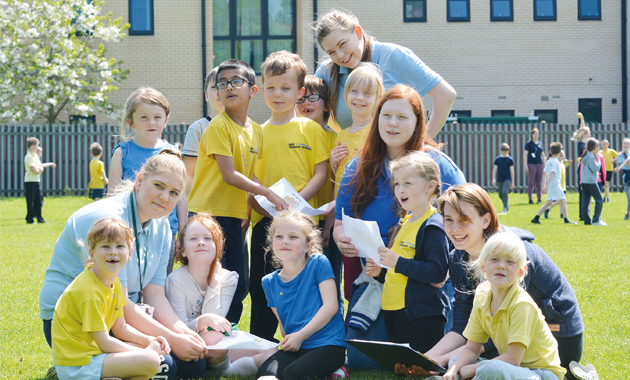 Yorkshire primary schoolchildren have been enjoying PE lessons from East Riding College childcare learners.
Year 2 youngsters from nearby Bay Primary School had 16 sessions, across nearly two months, from the group of 18 college students.
They are all working towards level three BTec diplomas but were using the skills and knowledge developed as part of a sports leadership course undertaken in addition to their main course.
One of them, 18-year-old Charlie Vickers, said: "It's been great fun leading the sports sessions with the children — they've been a joy to work with."
The sessions involved a wide range of sports and activities including football, tennis and netball.
Matt Jeffery, college sports officer, said: "This experience is perfect for those who wish to pursue a career in teaching as it really does add another string to their bow."
Main pic: College childcare learners with pupils from Bay Primary School. East Riding College students from left: Charlie Vickers (front light blue), Louise Dunn (back light blue), Stacey Normington (royal blue) and Emily Palmer (navy blue) all aged 18