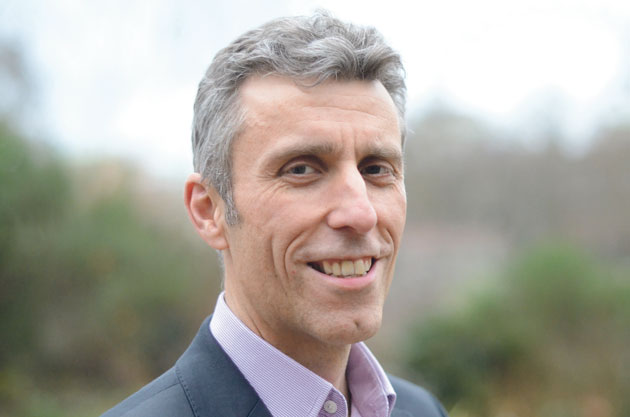 The government target to create 3m apprenticeship starts could pose "a real danger" to national productivity, National Institute of Adult Continuing Education (Niace) boss David Hughes has warned.
Mr Hughes made the comments following the release of the Niace annual participation survey, which showed although the number of adults learning in the past three years rose slightly, from 38 per cent to 41 per cent, the lowest paid are still least likely to be learning.
Mr Hughes told FE Week the survey findings "reinforce the need to persuade more people back into learning because if we're going to really hit [Chancellor George] Osborne's ambition of being a productive nation we need to raise the overall skills level of the workforce or it just won't happen".
And, he said, government's focus on protecting the apprenticeship budget while cutting the Adult Skills Budget "reinforces this rather than countering it".
"The 5.2m people in low pay get very, very little support from government at all — the apprenticeship programme won't do for much of them because often they will need literacy and numeracy training before they can get anywhere near an apprenticeship," he said.
"There's a real danger the 3m apprenticeship target gets in the way of doing the right things to address the issue.
"It's great that we've got an ambitious target around apprenticeships because that will focus ideas and resources on skills, but if it's the only target that matters, I think that's really concerning."
The Niace survey found 72 per cent of those in the lowest socioeconomic groups were not learning and nearly half (49 per cent) had not participated in the past three years.
The study of 5,000 adults also revealed twice as many of those who left education at 21 or later were learning, compared to those who left school at 16 (52 per cent versus 26 per cent).
"This reinforces and confirms my apprehension that the skills system just isn't working for too many people," said Mr Hughes.
"If you're successful in learning up to the age of 21 you get into a higher level job with training, so people in high socio-economic groups do quite well out of the system."
Conversely, he said, those who left school with few qualifications were likely to find themselves in low paying jobs without training.
The survey also found that the number of unemployed people taking part in learning had dropped from 41 per cent to 35 per cent.
Mr Hughes said: "As money gets tighter there is a risk, with the apprenticeship focus, other things get squeezed out, and what these figures show is you've got to do more to get to the people who haven't done much or any learning for many years if you really want to get to the heart of the productivity issue — and the fairness issue."
Click here for an expert piece by Mr Hughes exploring the survey findings.