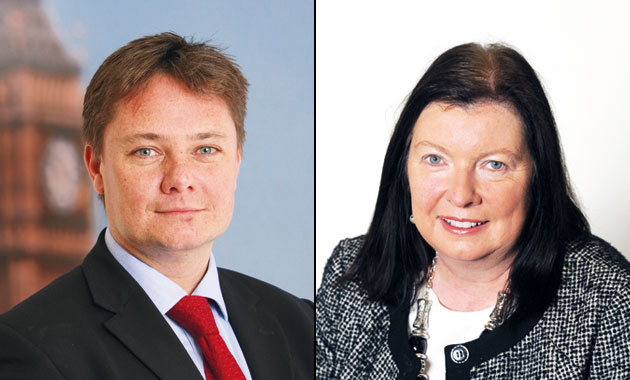 Labour MPs Iain Wright (pictured above left) and Roberta Blackman-Woods (pictured above right) have launched bids to challenge Adrian Bailey for the chair of the House of Commons Business, Innovation and Skills (BIS) Select Committee.
Nominations for the post opened on Thursday after it was confirmed that the chair would be elected from Labour's stock of 232 MPs following negotiations between the main parties in Parliament.
Mr Bailey, who served as chair during the last Parliament, has confirmed that he will seek re-election to
the post.
And now Hartlepool MP Mr Wright, a former parliamentary under-secretary of state for 14 to 19 reform and apprenticeships, and City of Durham MP Ms Blackman-Woods, once a Shadow Business Minister and former member of previous guises of the education and business committees, have told FE Week they will be putting their names forward.
Mr Wright said the skills agenda was "vital" to addressing issues of Britain's competitiveness and productivity, adding: "I don't think there is sufficient co-ordination between education and business policy.
"I'd like the select committees to undertake more joint working to discuss education and business policy. I can see more scope for the BIS and education select committees to work together on key issues."
Ms Blackman-Woods said she had taken a "keen interest" in and held offices relating to business and skills since she entered Parliament.
She said: "I have previously been a member of the education select committee, the innovation and skills select committee, the science and technology select committee and the BIS select committee and so have a strong understanding of the select committee system."
The battle for the chair of the education select committee will be between Conservative MPs, and with former chair Graham Stuart having ruled himself out to seek election to chair the culture, media and sport committee, former Education Minister Tim Loughton and former committee member Neil Carmichael are among those who have thrown their hats in the ring.
Nominations close at 5pm on June 10 with elections by MPs due a week later.