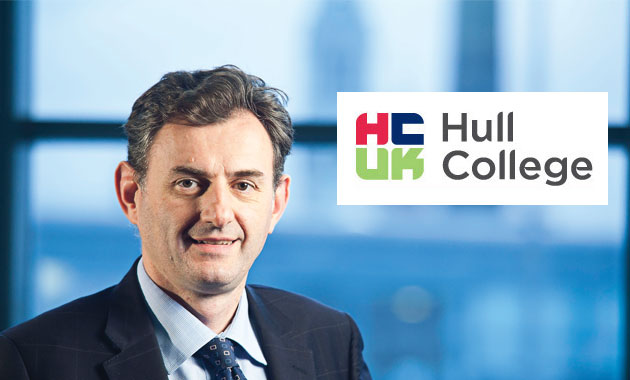 Hull College has given up its sponsorship of a formerly failing local school having guided it to top marks from Ofsted.
Hull College stepped into take over Pickering High School Sports College in 2008, when just 18 per cent of learners were gaining the benchmark five GCSEs at A* to C grades and government officials decided it was in need of external support.
The move worked and last year the 1,469-pupil school, now renamed Sirius Academy, gained an Ofsted outstanding grade.
And college leaders have decided their work is done and so will be stepping back from supporting the school.
Gary Warke, chief executive of outstanding-rated Hull College, told the Hull Daily Mail it would continue to work with the school "as a friend and critical partner".
"Strong support from ourselves and strong leadership on the ground from the principal and her team has been pivotal," he said.
The college implemented new systems and helped the school to secure funding for its £48m new campus building with state of the art sports, performing arts and technology facilities.
Mr Warke said: "When it reached the point Sirius Academy was outstanding, it became clear it no longer needed the support of a sponsor."
One senior member of Hull College staff is expected to sit on the new Sirius board of governors.
Hull College cited its experience in working with the Sirius Academy as an example of its ability to work with a younger cohort when it successfully bid to be allowed to directly recruit 14 to 16-year-olds to the college from September 2013.
Following the college's intervention, the school was rated outstanding across the board in an inspection in March last year.
The inspectors said: "Hull College works closely with the school, providing expertise from its own staff and commissioning external support where it is needed.
"This has had a positive impact in the sixth form, where the sponsor has helped the school to improve teaching and to refine the range of courses on offer."
They also praised leaders and managers at the college, saying they had "been successful in improving achievement, teaching and behaviour."
"[Students] make outstanding progress in most subjects so that, by the end of Year 11, the proportion gaining five A* to C grades including mathematics and English are in line with those seen nationally," the report said.
Cathy Taylor, principal at Sirius Academy, said: "We would not be where we are today without the support of Hull College. It has been instrumental in us moving forward in the time frame we have.
"It has been very much a partnership in terms of raising standards. We have a huge responsibility to maintain the standards the college set out for us and we will endeavour to do that."
The school is now following in Hull's footsteps, offering support and advice to the nearby Thomas Ferens Academy, which has been in special measures since September.
Main pic: Gary Warke