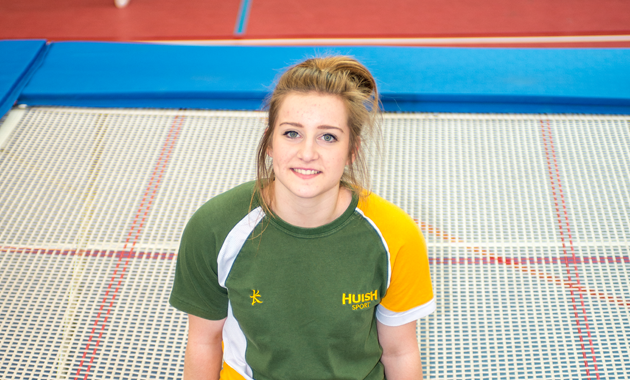 An aspiring Olympian from Richard Huish College has taken a big leap in achieving her dream with selection for the Great Britain Double Mini Trampoline squad.
A-level PE student Sunny Sharp currently trains with Whirlwinds Trampoline and Double Mini Trampoline (DMT) club, based in Taunton.
Over the last two years the 17-year-old has become British Champion, David Ward International Cup Women's Champion and DMT and Trampolining League Women's Elite Champion.
She has also represented the Somerset college in regional and national competitions since she joined last year.
Sunny, who also studies biology and dance A-levels, said: "I am really pleased with my achievements this year, particularly being accepted into the GB team and qualifying for the British Championships.
"Getting in to the GB squad was one of my aims for this year and will help me to potentially achieve my main goal for 2017 which is to compete as part of the women's team in the World Championships."
Main pic: Richard Huish College Olympian hopeful Sunny Sharp