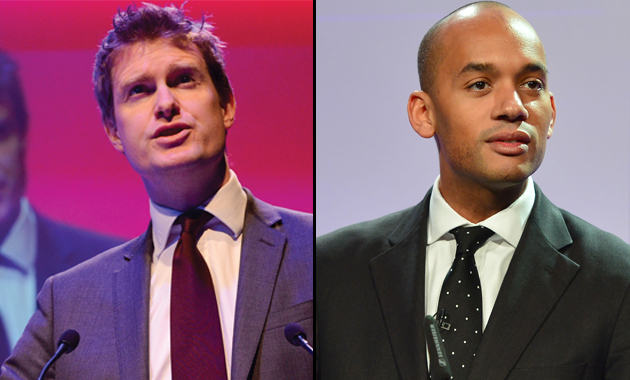 Labour's top education and business teams have emerged from a post-election mini-reshuffle identical to their pre-election make-up.
Acting Labour leader Harriet Harman, who became leader of the opposition following Ed Miliband's resignation, made some minor changes to the shadow cabinet team following the defeat of key politicians such as Shadow Chancellor Ed Balls and Shadow Foreign Secretary Douglas Alexander, and the resignation of London mayoral hopeful Sadiq Khan.
But Ms Harman announced on Monday that Shadow Business Secretary Chuka Umunna (above right) would remain in place, alongside Shadow Education Secretary Tristram Hunt (above left) despite the prospect that Mr Hunt may end up in the contest for the Labour leadership.
Mr Hunt has been mooted as a possible leadership candidate by pundits and has hinted that he may throw his hat in the ring, while Mr Umunna declared his intention to run for the leadership on Monday (May 11) in Swindon, but  withdrew from the race on Friday, citing the media "attention" he had experienced as a candidate.
The re-shuffle also did not touch Yvonne Fovargue, who remains in place as Shadow Education Minister with responsibility for 16 to 19 education, or Liam Byrne, who is still Shadow Skills Minister.
The Liberal Democrats, also in the process of launching their own leadership contest, are expected to announce their key spokespeople once a new leader is in place.