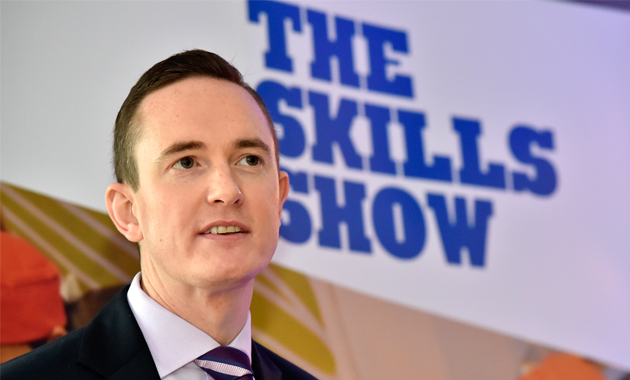 The chief executive of Skills Show organisers Find a Future Ross Maloney (pictured above) is to leave for the Scouts at the end of next month, it has been announced.
Mr Maloney, who has overseen the Skills Show since its inception in 2012 and was the subject of an FE Week profile in June 2013, is returning to his previous employers the Scouts, as director of operations.
He told FE Week: "I feel privileged to have had the opportunity to lead and build Find a Future, in partnership with the board, staff and stakeholders, to deliver life changing experiences for so many young people."
He said the organisation was "strong" and had "a bright future".
"I know that through the iterative innovations across the organisation's activities it will continue to exceed already high expectations and create real impact in championing further education, skills and apprenticeships," added Mr Maloney.
It comes a fortnight after the Edge Foundation was unveiled as new lead sponsors of the Skills Show for 2015, with City & Guilds' three-year agreement having come to its natural end.
Just two months after Mr Maloney leaves, competitors for the UK team for WorldSkills 2015, chosen, supported and coached by Find a Future, are due to jet off for the competition in Sao Paulo, Brazil. The final team line-up is due to be selected on Saturday, May 23.
Find a Future chair Carole Stott (pictured below right) said: "Under Ross's leadership, Find a Future has made a huge contribution to skills across the UK and internationally.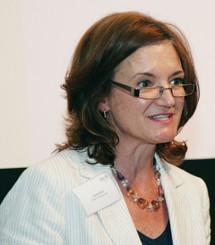 "It has developed the nation's largest skills and careers event, the Skills Show, which has pioneered a modern and dynamic model of careers information and advice for young people."
Mr Maloney joined UK Skills in 2009 as operations director in the run up to WorldSkills 2011 in London 2011, and became chief executive, first of the Skills Show and then of Find a Future when it was formed on 2014 to oversee both the Skills Show and skills competitions.
Ms Stott added: "Ross leaves Find a Future in good health and with ambitious plans for how we continue to develop and grow our impact. The board is very grateful for Ross's huge contribution and we thank him and wish him well in his new role."
The board was working to find a new chief executive through "a robust executive recruitment process," she said.
"Meanwhile, the current management team, supported by me and our deputy chair David Cragg, will ensure that the organisation's programme continues to be delivered," added Ms Stott.
Mr Maloney worked in a range of roles at the Scouts between joining them in 2002 and leaving as head of head of activities and international affairs in 2009.
A spokesperson for the Scouts confirmed Mr Maloney's appointment. The organisation was expected to issue a statement tomorrow.