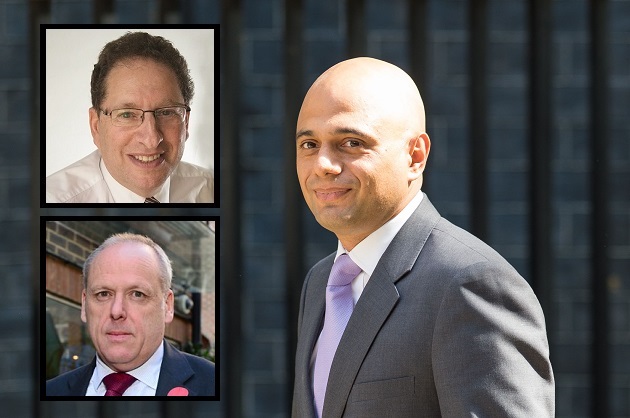 Sector leaders have welcomed Sajid Javid's "experience" of FE after David Cameron announced he would take over as Business Secretary.
Mr Javid's appointment was announced this morning and comes after Liberal Democrat former Business Secretary Vince Cable lost his Twickenham seat in last Thursday's election.
The appointment of the Bromsgrove MP (pictured above), a former Parliamentary Private Secretary to ex-Skills Minister John Hayes who has served in two Treasury positions and as Culture Secretary since his election in 2010, has been welcomed by the Association of Employment and Learning Providers (AELP) and Association of Colleges (AoC).
Stewart Segal (inset, top), chief executive of the AELP, said Mr Javid would come to the post with experience having "worked closely" with Mr Hayes.
He added: "A bill on apprenticeships is expected in the Queen's Speech and AELP looks forward to discussing with the new ministerial team at the Department for Business, Innovation and Skills [BIS] how training providers can play a key role in delivering the targeted growth for the programme while maintaining quality.
"As the Secretary of State also has experience as a backbencher on employment issues, we will be encouraging him to work closely with the Department for Work and Pensions on bringing about more integrated employment and skills provision to help greater numbers of people achieve sustainable employment."
Martin Doel (inset, bottom), chief executive of the AoC, said: "We congratulate Sajid Javid on his appointment to the role of Business Secretary. He brings with him experience of working with the former Skills Minister and of working with colleges in the creative industries in his previous post at the Department of Culture, Media and Sport.
"We look forward to meeting and working with him and talking to him about the vital work that colleges do in providing high-quality technical and professional education and training for young people, adults and employers. No doubt the Secretary of State will recognise this as a former student of the now South Gloucestershire and Stroud College."
Mr Doel said colleges would play a "key role" in the creation of the 3m apprenticeship starts pledged in the Conservative Party manifesto, and added that the AoC would be encouraging Mr Javid to ensure those "many millions of adults not eligible for an apprenticeship" were able to access training.
Main picture: Sajid Javid in Downing Street today. Dominic Lipinski/PA Wire