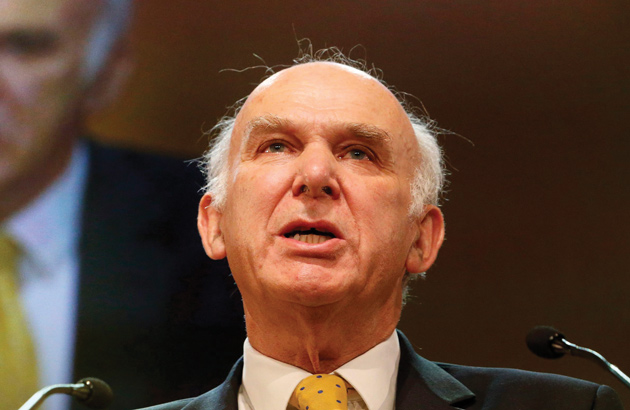 The self-proclaimed 'saviour of FE' has been ousted in a disastrous General Election for the Liberal Democrats and Labour.
Former Business Secretary Dr Vince Cable became one of the most high-profile casualties of the General Election on Thursday (May 7) as he lost his Twickenham seat to the Conservatives.
The Liberal Democrat last October claimed to have fought off suggestions from civil servants in 2010 to cut budgets to a level that would have "killed off FE" — a claim later backed up by former Skills Funding Agency boss David Hughes, chief executive of the National Institute of Adult Continuing Education.
At the time of going to press, the Conservatives were widely being tipped to claim a majority with around 330 MPs.
Dr Cable, who had led the Department for Business, Innovation and Skills (BIS) for the past five years, was one of dozens of Liberal Democrats to lose their seats in Parliament.
The economist and former Lib Dem deputy leader was first elected to Parliament in 1997 and had increased his majority every year until 2010, when he won by more than 12,000 votes.
Another high-profile Lib Dem loss was education minister David Laws, who lost his seat in Yeovil. Liberal Democrat leader Nick Clegg was the only minister from his party to retain his seat, albeit narrowly.
Conceding defeat to Tania Mathias, who won 25,580 votes to Dr Cable's 23,563, he said: "Thanks are due to a lot of other people, the people who organised this event, above all to my army of volunteers."
He said the result was "no reflection" on the work of his team, adding: "The fact is we were hit by a very well-organised national campaign based on people's fear of a Labour government and the Scottish nationalists."
The result contrasted with a good night for the Conservatives who saw comfortable wins for Skills Minister Nick Boles and Education Secretary Nicky Morgan, who retained their seats in Grantham and Stamford, and Loughborough, respectively. Education Select Committee chair Graham Stuart was also returned to the House of Commons as an MP, reclaiming his Beverley and Holderness seat.
The FE and skills sector's Labour contingent will also be back at the Commons. Shadow Business Secretary Chuka Umunna won Streatham and Shadow Education Secretary Tristram Hunt retook Stoke on Trent Central. Shadow Skills Minister Liam Byrne reclaimed the seat in Birmingham Hodge Hill, as did Shadow Junior Education Minister Yvonne Fovargue in Makerfield constituency.
And the party's BIS Select Committee chair Adrian Bailey won West Bromwich West.