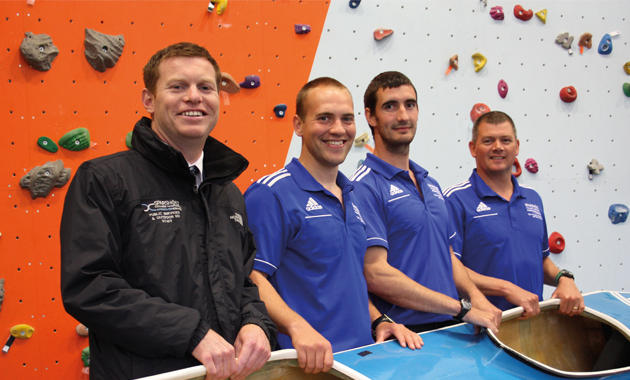 A team of Hampshire college outdoor lecturers paddled through their most gruelling challenge to date when they took on the world's toughest canoe race in memory of former student James Male, a crew member of the Cheeki Rafeeki yacht lost at sea last year, writes Billy Camden.
Paddling non-stop for 125 miles from Devizes to Westminster was the most psychologically demanding test ever endured for a team of sport and outdoor education lecturers from Sparsholt College.
But with every stroke they had the memory of former outdoor education student James Male — a 22-year-old crew member of the Cheeki Rafeeki yacht lost at sea last year — spurring them on right up to the finish line.
"James is remembered very fondly by the team. We wanted to show our support by giving something back and felt this challenge would be a fitting tribute to an adventurous young man with a great passion for the outdoors, in particular water sports," said Scott Fancourt, who led the team of lecturers.
Scott was joined by Lawrence Blair, Gareth Rogers and Kaj Berendsen as they took on the gruelling DW2015 challenge, dubbed the world's toughest canoe race, to raise funds for the Royal National Lifeboat Institution Forever by the Seas Fund, set up in memory of the Cheeki Rafiki crew.
The team participated in the senior doubles category after training
for six months — on
water as well as using a paddle machine in the college gym.
"It was tough, really tough. But it did go well," said Lawrence.
"Although it is extremely physically draining and painful the toughest bit is the mental aspect especially once you get to three or four o'clock in the morning when it is dark and you've been in it for quite a few hours."
They travelled along the Kennet and Avon Canal to Reading, and then the River Thames to Teddington before coming across the most testing part of the route, the 17-mile tidal portion.
"The toughest bit is getting to where the Thames goes tidal in time because if you don't hit the tide right you would never paddle against it," said Lawrence.
"You are still 17 miles from the end but your whole race up to this point has been about getting to Teddington on time and in your mind you still haven't registered how much you have left to go."
But they did reach finish line and in a time of 23 hours, 23 minutes and 23 seconds — finishing in a respectable 44th position out
of 118.
And as the team glided to dry land they were met by the proud faces of James's mum, Lorraine, and dad, Graham.
"We were absolutely amazed at what they have achieved," said Graham. "Originally we intended just to see them off from Devizes but ended up following them all the way to Westminster, being so inspired by what they were doing."
He added: "James would have loved to have done this challenge himself and would be so proud of them."
The team managed to raise more than £2,500, which will be added to the £13,000 pot already raised by James' family. Visit here to donate.
Main pic: The Sparsholt College lecturers who took on the Devizes to Westminster canoe race. From left: Lawrence Blair, Scott Fancourt, Gareth Rogers and Kaj Berendsen