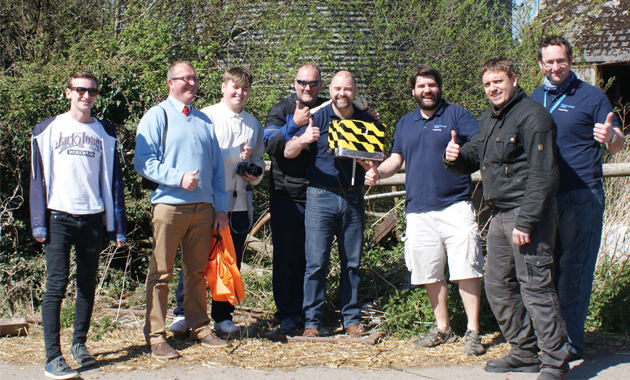 The sky was no limit for students and staff from the science, technology, engineering and maths (Stem) departments at Chichester College who launched a balloon into the stratosphere.
Armed with a "payload" of three cameras, a black box and seeds, the team released the high-altitude weather balloon as part of the Global Balloon Challenge, where winners can land prizes for highest altitude, best images, best videos and best team.
After several hours in the air the balloon, flying at about five metres per second, flew over the New Forest before picking up the strengthening winds of the jet stream high in the stratosphere.
It then blew in a north-easterly direction before bursting — just when the team had predicted it would.
Andrew Chater, head of engineering at Chichester College, said: "With all equipment intact and with the data already looking impressive I think we can safely say that we have had a 100 per cent success rate for the mission."
Main pic: From left: Level two diploma in engineering student Gill Krymcevas, aged 18, Steve Scanlon, engineering lecturer, level two diploma in engineering student Luke Guy, 17, Kevin Twine, motorcycle lecturer, Mick Belt, engineering lecturer, Rik Tooley, engineering lecturer, Chris Hartley, motorcycle lecturer and Carl Lillywhite, motorcycle lecturer