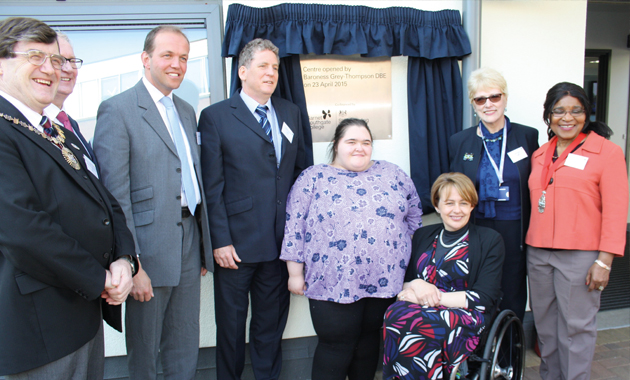 Britain's most decorated Paralympian Lady Tanni Grey-Thompson officially launched a new centre for learners with learning disabilities at Barnet and Southgate College.
The 11-time Paralympic gold medallist was given a tour of the facilities and also met with students who will be using the purpose-built centre.
Proceedings opened with a speech from Lady Grey-Thompson, who also unveiled a plaque marking the launch.
"The development is inspiring and inclusive and even life-changing, offering amazing support to the students to help them lead independent, active lives. I believe that every student there will have the opportunity to fulfil their potential," she said.
Facilities at the new centre include a hydrotherapy pool, sensory room, a range of specialist classrooms, sports hall, catering café, drama room, training flat, sensory and recreational garden.
Main pic: From left: Barnet mayor Hugh Rayner, principal David Byrne, David Burrowes MP, Barnet and Southgate College head of supported learning Charles Nelson, student Jaia Melvin-Gibbonsthe, aged 19, Lady Grey-Thompson, Ann Zinkin, college governor and Patricia Ekechi, deputy mayor of Enfield