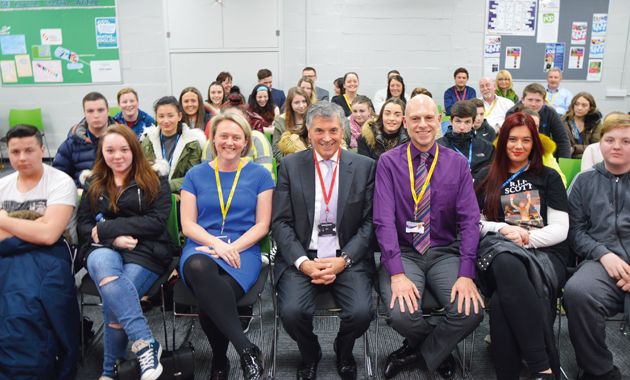 Students at Merseyside's Hugh Baird 14 to 16 College were left feeling "inspired" after hearing from one of football's most influential business leaders, David Dein.
The former vice-chairman of Arsenal football club and the FA spoke to learners about his experiences in business and football as part of a visit from Speakers for Schools, a charity that aims to give motivational talks in schools and colleges.
One of his themes was the attitude needed to be successful including persistence and pride.
He also told the learners about his 'turtle mentality', explaining that if they did not stick their neck out they would not get anywhere in life.
Alun Owen, director of the college, said: "It was an excellent experience for all involved. Mr Dein really inspired, enthused and gave the learners self-belief that they themselves can go on and achieve in whatever they have a passion for."
Main pic: David Dein (centre front) talks business with learners from Hugh Baird 14 to 16 College