Was your college among best or worst success rates performers?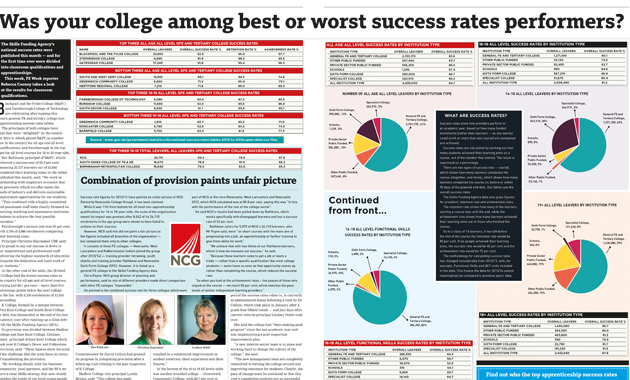 The Skills Funding Agency's national success rates were published this month — and for the first time ever were divided into classroom qualifications and apprenticeships.
This week, FE Week reporter Rebecca Cooney takes a look at the results for classroom qualifications.