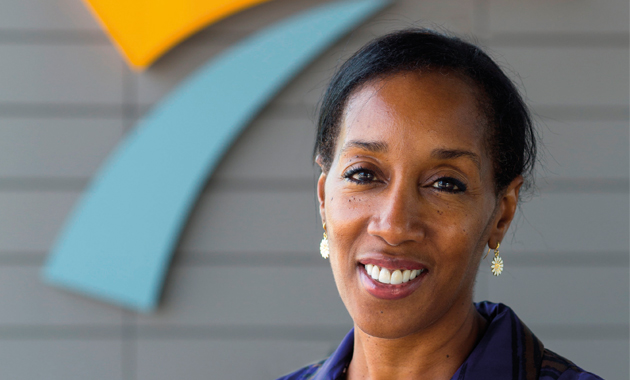 New College Stamford was remaining tight-lipped about the position of its under-fire principal April Carrol after staff passed a second vote of no confidence in her.
A University and College Union (UCU) spokesperson said that around 80 members of staff passed the first no confidence vote through a show of hands during a meeting at the college on March 23 that was open to members of UCU and Unison and non-union affiliated employees.
He added that 123 employees then backed a second motion of no confidence in an online vote organised by the UCU a fortnight ago, with only three employees allegedly voting against it.
He said the votes were called because Ms Carrol had "upset, frightened and bullied a whole range of middle managers and support staff" and would not negotiate with the unions over her plans for new working conditions, including extending the college year from 33 to 36 weeks.
A spokesperson for the grade two Ofsted-rated college said on Tuesday (April 14) afternoon that Ms Carrol, who was appointed to the post in July last year, was "currently on leave" but had approved a press release "before she left for her holiday".
She said in it that the no confidence motions only represented "the views of a minority of staff, as not all staff were invited to the poll undertaken by the UCU."
She added: "The union's priorities appear to be the conditions of service for staff, whereas for the vast majority of staff their priority is to work hard to ensure our students, employers and the community have the successful college the community deserves."
However, FE Week was told later that day (April 14) that staff had been told Ms Carrol had been suspended.
The spokesperson for the 4,000-learner college refused to confirm or deny whether Ms Carrol had been suspended.
However, she said on Wednesday (April 15): "Current staff have been consulted over proposed changes which involve updating the college contract for teachers from an agreement in 1998.
"The consultation opened on March 19 and will close on April 19."
She added that the college, which received a £2.2m adult skills budget last academic year, was in "a healthy financial position", but "the proposed updates are being developed to ensure the college remains in a sustainable financial position".
A Unison spokesperson said: "We are unable to comment until we know for certain what is happening with Ms Carrol."