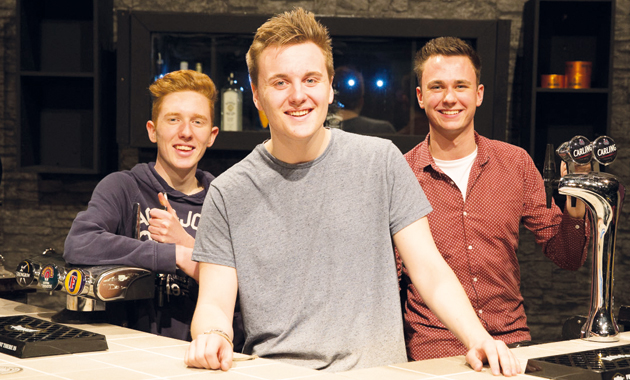 Media production students from Coleg Gwent are gaining real life experience in television by producing their own game show.
They are using skills picked up on their extended diploma in creative media production course on a university student's union-inspired game show called The Union.
The learners took on the role of a television production company and were responsible for everything from sourcing materials, building the set and casting contestants.
Show producer Haydn Smith, aged 18, said: "Producing the show has been a lot of fun and I've learned a lot about responsibility and team work. I would like to have a career producing film or TV, so this project has been a fantastic experience."
Main pic: Extended diploma in creative media production learners on set of their game show The Union. From left: Tom Daye, Simon Clement and Haydn Smith, all aged 18