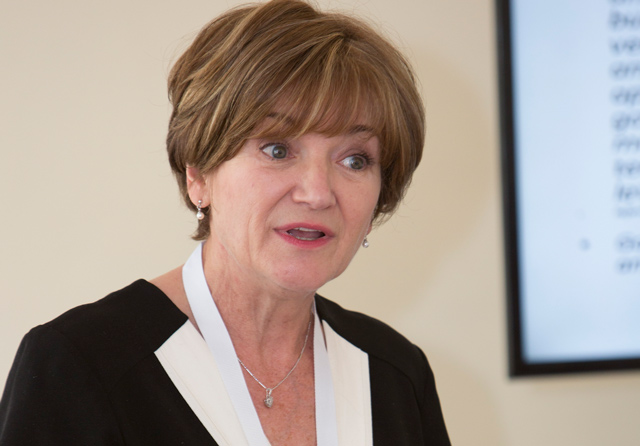 The Association of Colleges (AoC) took on board more than 160 consultation responses before updating its new code of governance with clearer guidance on financial risk management, FE Week can reveal.
Ex-head of FE and skills investment and performance at the Department for Business, Innovation and Skills (BIS) Dr Sue Pember spent six months last year collecting ideas for the AoC on what should feature in the code from more than 250 governors and other sector leaders.
A draft version of the code was sent to colleges and other bodies with an interest in the sector including BIS, the Education Funding Agency, Skills Funding Agency, Ofsted, the National Union of Students and the University and College Union in December, as reported by FE Week.
The AoC has now published a final version of the code (see below), which AoC chair Carole Stott (pictured above) said had been updated to take on board more than 160 written responses which, for example, called for clearer guidance on financial risk management.
The sixth guiding principal now states that boards should "adopt a financial strategy and funding plans which are compatible with the duty to ensure sustainability and solvency of the college".
The AoC also stated, in a section of the online document elaborating on this guiding principal, that boards must "ensure that a statement on internal controls explaining the risk management arrangements that are in operation is contained in the corporate governance section of the audited financial statements".
Ms Stott said: "The AoC's governors' council consulted widely with colleges on the 'Code of Good Governance for English Colleges' and changes were made to the draft version as a result.
"Colleges wanted the financial risk management section to be clearer and shorter so we condensed this information into one section.
"It was clear that colleges wanted a concise code, which can be used as a guidance document in developing a good governance regime, and we believe that we have delivered this."
She added: "We wanted to make the student voice the heart of the code, but respondents said it hadn't gone far enough and so we made the legal position of the student voice more explicit."
The code's third guiding principal now states that boards should "ensure there are effective underpinning policies and systems which facilitate the student voice".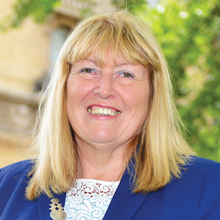 Dr Pember (pictured right) said: "We now have a robust and flexible code to provide reassurance about the quality of governance of colleges. It is a code for the sector by the sector."
The Ten Principal Responsibilities of Good Governance:
1. Formulate and agree the mission and strategy including defining the ethos of the college
2. Be collectively accountable for the business of the college taking all decisions on all matters within their duties and responsibilities
3. Ensure there are effective underpinning policies and systems, which facilitate the student voice
4. Foster exceptional teaching and learning
5. Ensure that the college is responsive to workforce trends by adopting a range of strategies for engaging with employers and other stakeholders
6. Adopt a financial strategy and funding plans which are compatible with the duty to ensure sustainability and solvency of the college
7. Ensure that effective control and due diligence takes place in relation to all matters including acquisitions, subcontracting and partnership activity
8. Meet and aim to exceed its statutory responsibilities for equality and diversity
9. Ensure that there are organised and clear governance and management structures, with well-understood delegations
10. Regularly review governance performance and effectiveness