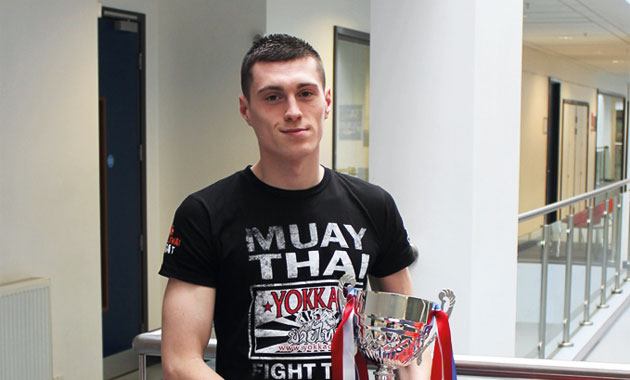 A St Helens College learner battled his way to victory after impressing a 5,000-strong crowd at the Macron Stadium in Bolton in an international ranking Muay Thai bout.
Fighting for seventh place in the world rankings was foundation degree in exercise, health and fitness student Chris Whittle, who emerged as winner against his competitor Ross George.
After winning with a unanimous decision, the 18-year-old said: "Although it had to go to the judges I was confident I'd won."
Along with his international success, Chris is also British Champion in two different fighting weights, 59kg and 61kg, and is ranked 5th in the Yokkao Muay Thai variation of kickboxing.
And balancing his training with his degree is a worthwhile one for the student who wants to open his own Thai fighting gym one day.
"Eventually I want to have my own gym and that's why I think it's so important that I have the correct academic qualifications to support my skills in the martial arts," said Chris.
Main pic: Chris Whittle holding his winning trophy at the Macron Stadium