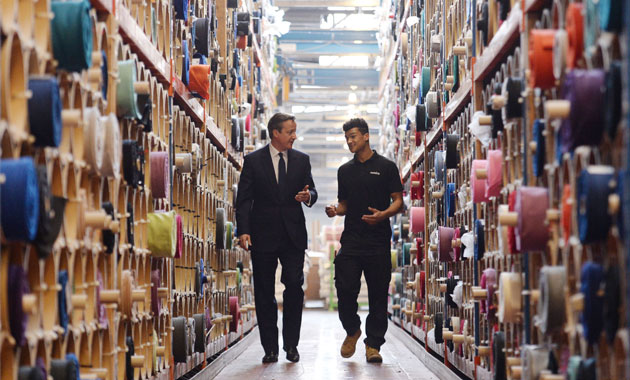 Apprenticeships were on the agenda as David Cameron hit the campaign trail in West Yorkshire on Thursday (April 9).
Mr Cameron met Cory Hurst, a level two fashion and textiles apprentice at Camira Fabrics in Huddersfield.
He also announced deals which had been struck with large employers including Costa to create 16,000 apprenticeships. The Tories have pledged to create 3m starts in the next Parliament if they form a government again in May.
The visit took place on the same day that Labour leader Ed Miliband was at Microsoft's offices in Victoria with Shadow Education secretary Tristram Hunt and Shadow Business Secretary Chuka Umunna to launch Labour's education manifesto.
Picture: Stefan Rousseau/PA