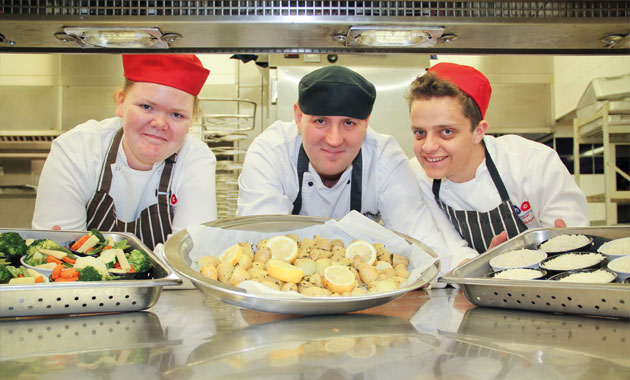 A group of 18 catering students from Middlesbrough College has launched a takeover of the area's largest hotel.
The learners accessed all areas of Thistle Hotel Middlesbrough as part of a skills-building employer partnership project.
They took up a variety of roles at the 132-bedroom four-star hotel including receptionists, chefs, waiters, housekeeping and event organisers.
Lynne Alderson, director of programmes for service industries and retail skills at the college, said: "We are always looking at ways to help students increase their skills, making them more attractive to employers, so we were delighted when the team at Thistle Hotel Middlesbrough agreed to take part.
"It's widely recognised that the skills and experience gained in the workplace determine how successful an individual will be in their career so this was a great opportunity for the students."
Main pic: Thistle Hotel Middlesbrough head Chef Richard Hardy with Ryan Hodgson (right), aged 19, and Claire Mawson (left), 17, two of the Middlesbrough College students who took part in the hotel takeover.