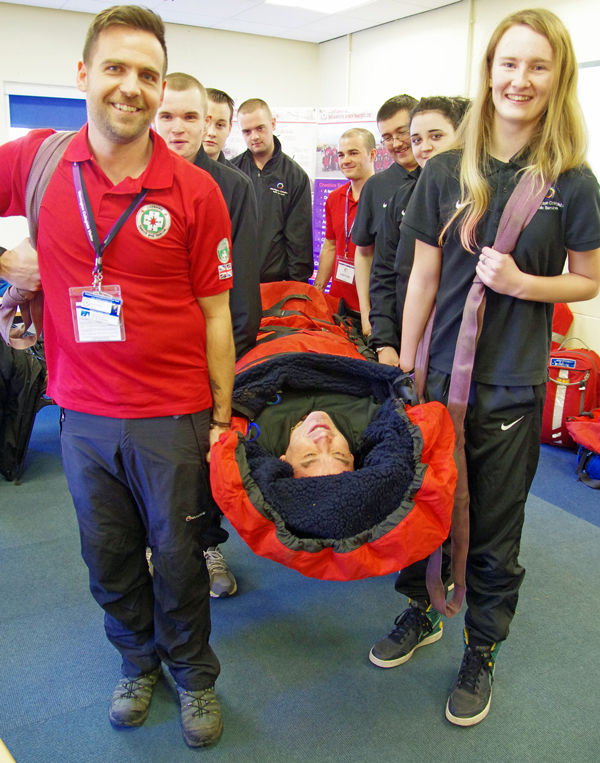 Public service learners at Warrington Collegiate learned valuable search and rescue skills from the Cheshire Search and Rescue (CSAR) team.
The team of volunteers, on call 24 hours a-day, 365 days a-year, held the seminar and training session which ended with the students 'rescuing' their tutor.
Conducted by two CSAR volunteers, deputy team leader Rick Lane and rescue technician Sean Coles, the learners gained practical skills in locating a casualty in challenging environments and bringing them to safety and how to use the specialist equipment needed.
Rick Lane, of CSAR, said: "This is our third time training with Warrington Collegiate students and I'm impressed with their level of engagement and interest.
"Soon they will be in the field, experiencing this for real and it is great to see them taking an active interest in CSAR.
"In the future I'm sure that some of the students we've worked with at Warrington Collegiate will become active team members."
Pic: Public service learners rescue their tutor with the help from from CSAR volunteers Rick Lane (front left) and Sean Coles (back right)