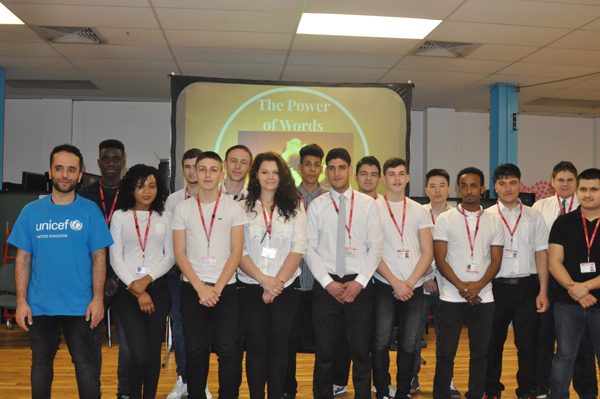 The power of the spoken word was the theme of a Croydon College conference that saw learners who struggle with English address a 100-strong audience.
Fifteen learners on an English for Speakers of Other Languages (Esol) curriculum put in extra study to develop their listening and speaking skills and to speak at the Power of Words Conference on Tuesday last week (March 17).
Esol student Oday Helal, aged 17, who kicked-off the event said: "I feel so proud, I can express myself — I am more confident. It was a wonderful experience."
High profile supporters also took part in the event, including Maurice Wren, chief executive of the Refugee Council, and Gulwali Passarlay, from the United Afgan Peace Movement.
Mr Passarlay, who fled Afghanistan when he was just 13 years old, said: "When I first came here, to Croydon College, eight years ago – fresh from the Home Office — I know I couldn't have done what these students have done."
Di Layzelle, head of student life at the college, said: "When these students came to us in September they spoke very little English.
"We have high expectations of all our learners, so not only were we determined that these students would be able to communicate in English to pass their exams, we also worked with community interest company Active Citizen FE and our Unicef UK students to develop a programme whereby these learners were stretched, supported and given opportunities to excel."
Pic: English for Speakers of Other Languages learners at Croydon College's Power of Words Conference