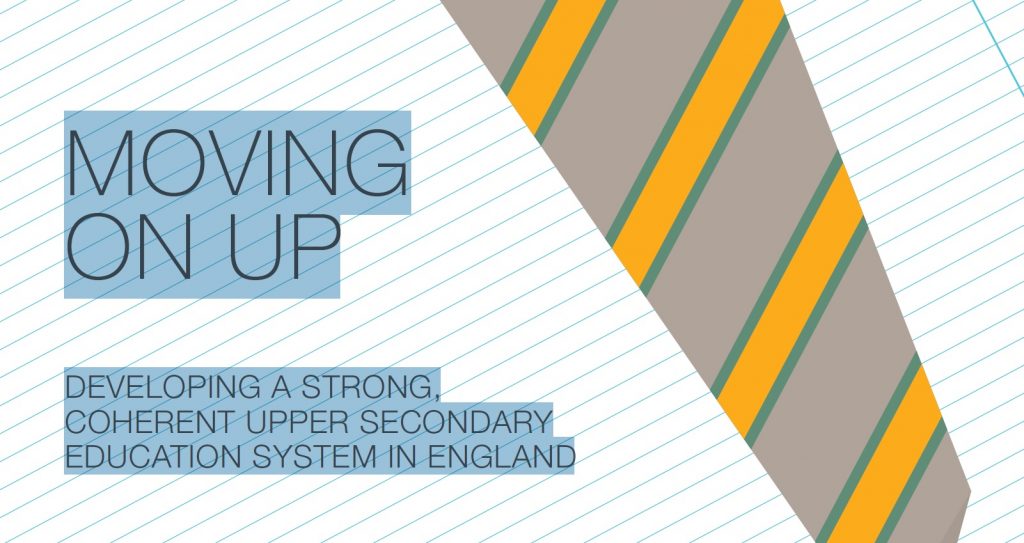 An extra £1.2bn could have been dished out to 16 to 18 providers since 2010 if the government's education ringfence had extended beyond five to 15-year-olds, the Institute for Public Policy Research (IPPR) claimed today.
The IPPR's Moving on up – Developing a strong, coherent upper secondary education system in England report said that the UK, unlike the "vast majority" of other countries across the world, spends significantly less on 'upper secondary education' (for 14 to 19-year-olds) than 'lower secondary education' (for five to 13-year-olds).
It claimed that this was because "in 2010 the coalition government decided to ringfence the schools budget, protecting it from the funding cuts that affected many other service areas and departments".
It said: "However, crucially, this decision protected funding for 5 to 15-year-olds only; the budget for post-16 education was left unprotected. As a necessary consequence, the limited ringfencing of the 5–15 budget has resulted in severe cuts in education areas which fall outside of that age-range."
The report shows that funding for 16-18 education fell from £7.7bn to £7bn over the course of this parliament. An IPPR spokesperson said that "funding for 16-18 education could have been £1.2bn higher over the course of this parliament by sharing the increase in the 5-15 budget across the whole 5-18".
The report called on the next government to "reconsider upper-secondary funding and bring more equity to pre- and post-16 figures if they wish to ensure a meaningful, broad curriculum across the phase".
It comes with the Association of Colleges (AoC) 2015 general election manifesto calling for there to be "no further cuts to spending on 16 to 18-year-olds and, immediately on taking office, the next government should bring this age group within the protective ringfence".
It also comes with publication, also today, of an Institute for Fiscal Studies report that explains: "The area of Department for Education spending that has suffered the largest cuts has been 16–19 education, where spending has fallen by 14 per cent in real terms between 2010–11 and 2014–15."
However, Prime Minister David Cameron has said  that the ringfence in place from 2010 would continue if his party remained in office after May's general election
But Labour's Shadow Skills Minister Liam Byrne pledged last month that a Labour Government would include 16 to 19 provision within an education budget ringfence, which currently ends at 16. He added it would not raid the 16 to 19 budget to pay for early years' or schools provision.
The Liberal Democrats have also announced a plan to include 16 to 19 provision in the education budget ringfence but have stopped short of pledging specific protection within the ringfence, although in June a spokesperson said that to move large amounts of money from one end of the wider age group to the other was not "consistent with the policy".
The IPPR report said: "The Conservative plan would see a decrease in the 16–18 budget of 6.7 per cent, compared with a 7.7 per cent increase under the Labour and Lib-Dem plan.
"In real terms, Labour and the Liberal Democrats would freeze the 16–18 budget. This is a significantly better outcome for institutions catering for this age-range, compared with a predicted real-terms cut of 13.4 per under Conservative plans."
The report also called for the scope of 14 to 19 education to be broadened so that all courses include a mixture of classroom-based learning and work experience and elements of learning covering culture and democratic and social citizenship.
It said that UK policy makers should take note of the success of broader upper secondary education systems in Denmark, Finland, Canada, France and the Netherlands.
Martin Doel (pictured right), AoC chief executive, said: "Young people need a broad education through academic and vocational routes, to prepare them for life, not just their first job or further study.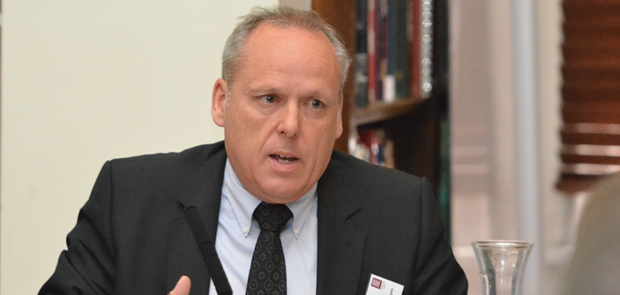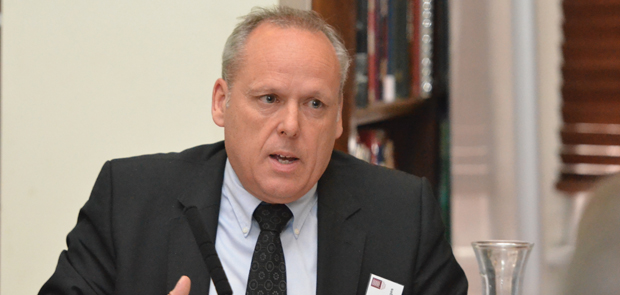 "However, a rich and broad programme requires teaching time and proper resources and IPPR's report makes a compelling case to compare the UK with other OECD countries.
"This publication attempts to address the purpose and process of education for 14 to 19-year-olds. Unless we tackle the issues around the curriculum, we are likely to have a 'broken pipeline' in our state education system for 16 to 18-year-olds with consequences for a generation of young people."