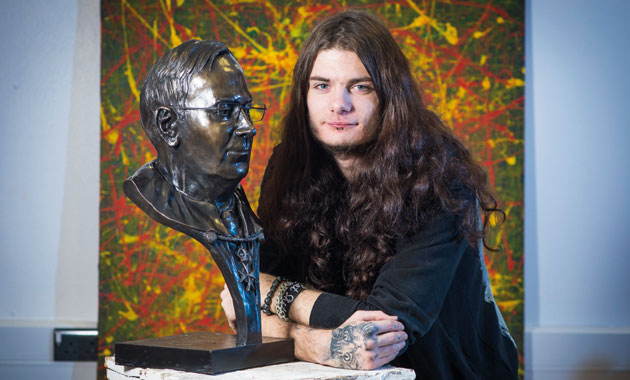 A Weston College student is wowing London art lovers with his first sculpture commission.
Adam Rush, who studies a BA Hons in contemporary and professional arts, produced a bronze bust of the Duke of Gloucester which is now on display at the Museum of the Order of St John and at Kensington Palace.
The 21-year-old was invited to create the work after local sculptor Kate Newlyn, who was originally appointed to create the piece, fell ill.
"I was absolutely thrilled when I was asked I'd like to do the sculpture. It was the opportunity of a lifetime," said Adam.
"Kate is one of the most respected sculptors in the country, so to have been asked to take over where she left off is a real honour."
Main pic: Weston College learner Adam Rush with his bronze bust of the Duke of Gloucestershire