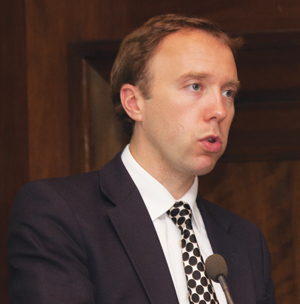 Further Education providers in the north and south of England have been named as key partners in a new national training college for the nuclear industry.
Bridgwater College, in Somerset, and Lakes College, in Cumbria, will form part of the National College for Nuclear — with Bridgwater set to join EDF Energy and the University of Bristol to form the college's South West hub, and Lakes College partnering with Sellafield Ltd and the University of Cumbria for the northern hub.
The announcement was made today (March 20) by Business, Enterprise and Energy Minister Matthew Hancock as part of the National Colleges project to create specialist technical training opportunities in areas facing skills shortages.
He said: "It's expected that the nuclear industry will need 30,000 new employees over the next decade and the Nuclear College will equip young people with the skills they need."
National Colleges for manufacturing, wind energy, creative and cultural industries, HS2 and fracking are also being developed.
The government has committed £80m funding for all of the National Colleges.
Bridgwater College vice principal Andy Berry said: "We are delighted to be part of this incredibly exciting opportunity to develop a National College for Nuclear.
"We have a long history of working with the nuclear industry and in particular, with EDF Energy, with whom we have developed facilities and training opportunities that have had a significant impact on our communities.
"The experience we have of partnering with industry alongside delivering extremely high quality qualifications will enable us to create a higher technical and professional curriculum that addresses skill and capability gaps and maintains and improves educational standards in the nuclear sector."
Lakes College principal Chris Nattress said the provider's involvement in the project would "provide excellent national opportunities for our region".
"The National College has been specifically created to fill a shortfall in national nuclear related skills and design employer-led courses and training for the nuclear industry. This will ensure communities in West Cumbria and beyond can benefit directly from the training employers need," he said.
Main pic: Business, Enterprise and Energy Minister Matthew Hancock