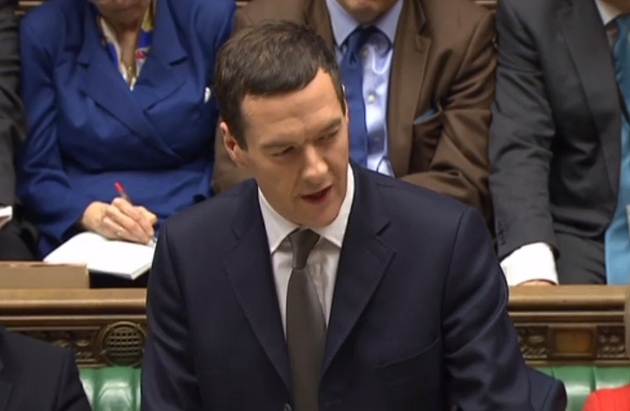 New "digital apprenticeship vouchers" will be introduced in 2017, the government confirmed today as sector bodies raised concerns about the impact further departmental cuts might have on FE.
Documents released to coincide with Chancellor George Osborne's Budget today revealed a little more detail to the voucher policy, which has essentially brought to an end a two-year apprenticeship funding reform saga in which employers were expected to be handed government money to pay for training.
The Budget documents confirmed that the vouchers, announced by Downing Street on Tuesday, would be in place by 2017. The system would give employers "purchasing power," but actual government cash to pay for training will go straight to providers — just like the current system — and not into employers' hands first.
The Budget document says: "The government, through the introduction of an apprenticeship voucher, will put employers in control of the government funding for the training apprentices need.
"The new mechanism, which will be developed and tested with employers and providers immediately and fully implemented from 2017, will give employers the purchasing power to have an even greater say in the quality, value for money and relevance of the training that their apprentices receive. As confirmed at autumn statement 2013, the government and employers will make cash contributions towards the cost of training for apprentices."
It comes as organisations including the Association of Colleges (AoC) and National Institute of Adult Continuing Education (Niace) raised concerns about the future of general FE funding after Mr Osborne announced that efforts to reduce the deficit would include £12bn in additional departmental cuts between 2016 and 2019.
Blogging on the AoC's website, assistant chief executive Julian Gravatt said: "Future spending cuts will come on those already made to post-16 education.
"We learnt last month that the 2015-16 academic year budget for adult further education will be 24 per cent less than this year's budget. The Skills Funding Agency's allocations were due on Tuesday and are now due later this week. We have lost one million adult learning places in the last five years – we'll lose many more from this cut.
"The UK's excellent employment record has been supported by the publicly funded further education system in recent years. This prop may not be available in future."
Niace chief executive David Hughes said: "The Office for Budget Responsibility (OBR) tables set out how severe the Chancellor's planned cuts are for 2016/17 and 2017/18.
"These are cuts on top of those we have seen already and those planned into this year, so the impact could be devastating. The cuts since 2010 have already led to a loss of one million learning opportunities for adults, with another 400,000 to come next year.
"All of this at the time when all of the respected analysts agree about the benefits of greater investment in skills training for people of working age and when skills gaps and shortages are hampering economic growth. I believe that we are in a skills crisis now, but those looming cuts really are frightening.
"Even by the government's own ambitions, the cuts look like they will be hitting the job and life chances of millions of hard-working families, which cannot be right, surely?"